News story
Animal medicines seizure notice: East Down Farmers Ltd
Details of the notice issued to East Down Farmers Ltd. Published in April 2014.
This news article was withdrawn on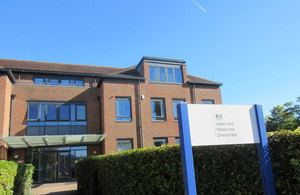 East Down Farmers Ltd, Downpatrick, County Down. 474 veterinary medicines were seized because they were being offered for sale by a person not permitted to supply them under the Veterinary Medicines Regulations.
The majority of the products were anthelmintics and endectocides for use in cattle and sheep.
Published 26 November 2014