News story
Animal medicines seizure notice: Barley Feeds Ltd
Details of the notice issued to Barley Feeds Ltd. Published in December 2014.
This news article was withdrawn on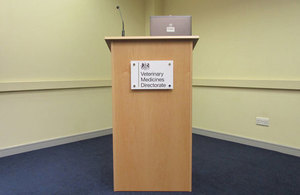 Barley Feeds Ltd, Spilsby, Lincolnshire. 73 Drontal tablets and 8 boxes of Frontline for cats and dogs of various sizes were seized as they were being were being offered for sale by a person not permitted to supply them under the Veterinary Medicines Regulations.
Published 19 December 2014