News story
Animal medicines prosecution: Mr Hugh Beglin
Details of the prosecution of Mr Hugh Beglin. Published in October 2015
This news article was withdrawn on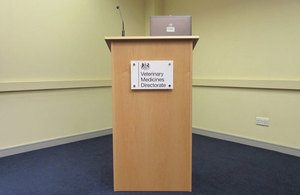 On 22 October 2015 at Manchester and Salford Magistrates Court, Mr Hugh Beglin pleaded guilty to 5 charges of importation and 5 charges of possession with intent to supply under the veterinary Medicines Regulations.
Mr Beglin was fined a total of £770 (including costs and victim surcharges).
This case related to the importation of various non UK authorised antibiotics for food producing animals and vaccines and wormers for dogs. These were discovered by Border Force at a UK airport.
Published 29 October 2015