News story
Animal medicines prosecution: Mr Andrew Kennard
Details of the prosecution of Mr Andrew Kennard. Published in June 2015
This news article was withdrawn on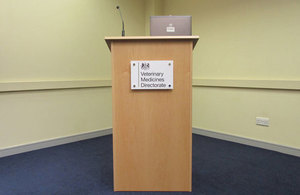 On 19 June 2015 at Newport Magistrates Court, Mr Andrew Kennard pleaded guilty to one charge under the Fraud Act. Mr Kennard had previously entered guilty pleas at an earlier hearing for 6 offences under the Veterinary Medicines Regulations.
Mr Kennard was fined a total of £855 (including costs and victim surcharge).
This case related to the sale of NFA-VPS products, such as Drontal, Frontline and Advantage, via eBay.
Published 25 June 2015