News story
Animal medicines improvement notice: Oxyman (UK) Ltd t/a Animalife
Details of the notice issued to Oxyman (UK) Ltd t/a Animalife. Published in November 2013.
This news article was withdrawn on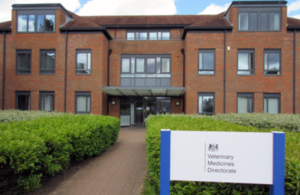 Oxyman (UK) Ltd t/a Animalife, Ullenhall, Warwickshire. This improvement notice was issued as a result of medicinal claims being made on the www.animalife.co.uk website. Despite warnings the claims were not removed. The claims constituted a breach of the Veterinary Medicines Regulations.
The improvement notice stipulates that amendments to the website www.animalife.co.uk need to addressed, and that the website be taken offline until all such amendments have been made.
This notice has been complied with.
Published 26 November 2014