Animal medicines improvement notice: Animalcare
Details of the improvement notice issued to Animalcare at the BVNA Congress, Telford published in October 2016.
This news article was withdrawn on
Withdrawn as item over a year old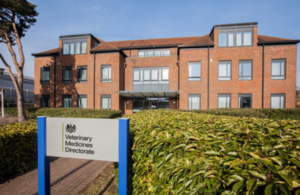 This Notice was issued for advertising the non-medicinal product Oticurant with therapeutic claims at the BVNA Congress:
the product Oticurant was displayed on the stand backdrop and associated with the word 'Prevent'
product information available for 'The Super-Earos' displayed the wording 'preventing with Oticurant'
The improvements required were for:
the advertising backdrop of the stand to be reworded to remove the word 'Prevents'
the advertising literature and to be reworded, to remove the wording in Step 3 – 'Preventing with Oticurant'
Evidence of the changes is to be sent to the Enforcement Team and to the inspector who Issued the Notice.
This Notice has been complied with
Published 25 October 2016
Last updated 21 November 2016
+ show all updates
This Notice has been complied with

First published.