Press release
Anglesey company creates 500 local new jobs
Welsh Secretary Alun Cairns embarks on jobs and growth visits to North Wales companies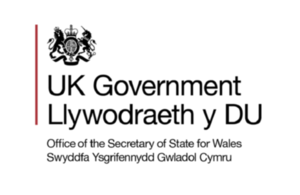 Job creation and the growth of North Wales' local economies will top the agenda today, as Secretary of State for Wales, Alun Cairns welcomes the creation of 500 new jobs by Anglesey-based Orthios Eco Parks (9 March 2017).
The company – which specialises in renewable energy and sustainable food production – is expanding its 213-acre site to accommodate new technology in biomass, wind power and waste products. This will not only provide power to the National Grid but will also generate enough power for 650,000 local homes permanently. The land is also being cultivated for food production, specialising in the harvest of prawns, fruit and vegetables.
Ahead of his visit to Orthios' Holyhead base, Alun Cairns said:
This is an exciting and innovative project which has the potential to provide a significant boost to the local economy. Renewable energy is vital to Wales as we look to move towards a low carbon future, and the Orthios site is something to behold. With a strategically valuable position on the island, which includes a private jetty and railhead, the company is in prime position to export domestically and globally from its own backyard.

As we embark on this time of national change, businesses like Orthios need to explore and evolve to capitalise on new opportunities.

North Wales' export base and reputation for big energy projects makes it a perfect partner for closer collaboration to expand the economy of North Wales. I am delighted to see Orthios offering infrastructure access to other local businesses and, with the creation of 500 new jobs over a five-year period, the impact on the local economy cannot be underestimated.
Orthios CEO, Sean McCormick said:
I am delighted to have the Secretary of State visit Anglesey to see first-hand the work already undertaken to get the redundant former Rio Tinto aluminium site ready for the production opportunities generated through the bio economy being created on the site.

The production businesses to be created on site will benefit from the infrastructure already in place. This will provide the platform to facilitate the creation of 500 permanent jobs locally and will support the continued regeneration of the North Wales economy.
Mr Cairns will also visit other North Wales businesses that continue to support jobs and sustain growth in the region. He will visit Qioptiq in St Asaph which last month secured a £82 million contract from the UK Government to provide support for vital surveillance and targeting equipment to our UK Armed Forces. He will then visit Holyhead Port, Welsh shellfish farming company 'Menai Oysters' and Halen Mon on Anglesey.
Published 9 March 2017