Andrew Stunell wishes Muslims a joyous and blessed Eid
As Eid ul-Fitr celebrations begin marking the end of the holy month of Ramadan, Communities minister Andrew Stunell wishes Muslims a happy and…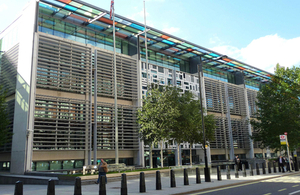 As Eid ul-Fitr celebrations begin marking the end of the holy month of Ramadan, Communities minister Andrew Stunell wishes Muslims a happy and blessed Eid.
Communities Minster Andrew Stunell said;
As the Holy month of Ramadan draws to a close I would like to wish you, your family and all Muslim communities a joyous and blessed Eid.

This is a time for family and friends, a time when Muslims around the world focus more on others than themselves. The messages of compassion, justice, family and togetherness are strong not just in Ramadan and Eid but across the Islamic faith. Irrespective of faith these are universal messages that can unite us all.

As British Muslim communities across the United Kingdom prepare to mark the end of Ramadan and rejoice and share in festivities with loved ones may I wish you all Eid Mubarak!
Eid ul-fitr is the three day festival, which this year falls on 30 August, that follows the end of a month of fasting undertaken during Ramadan. Communities across the world celebrate Eid in different ways with prayer, feasting and getting together with family and friends being highlights in the celebrations. It is traditionally a time for sharing and as well as celebrating Eid-ul Fitr with loved ones, events and festivities will be taking places across the country.
Published 29 August 2011