Andrew Stunell visits Neasden Temple
Communities Minister Andrew Stunell this week visited the Neasden Temple to see first hand how it enriches the local community.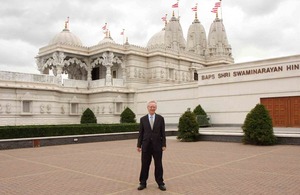 While at the temple, the minister was shown an exhibition highlighting the temple's community involvement, which includes empowering young people, working with community leaders, encouraging volunteering and looking after the elderly.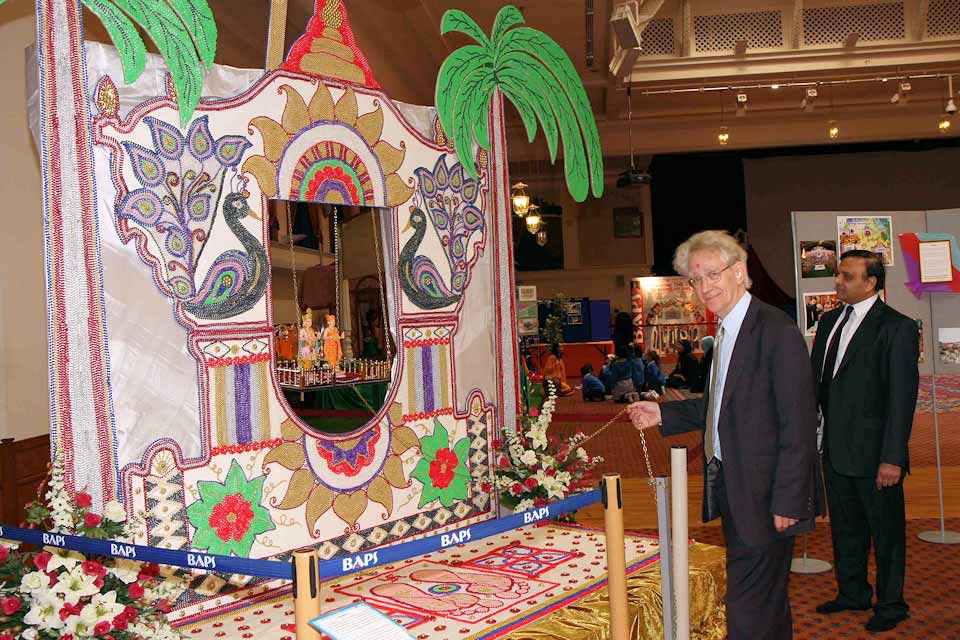 As the largest Hindu temple in the western hemisphere, it's a hub for the community, well used by local people and visited by people of all faiths. School children come to learn about Hindu culture, traditions and heritage and recent community open days aimed to extend the temple's networks into the community.
The minister's visit started with a Hindu ceremony of tying a nada chhadi (band of strings) around his wrist; applying a vermilion mark (chandlo) to his forehead; and placing a garland over his head.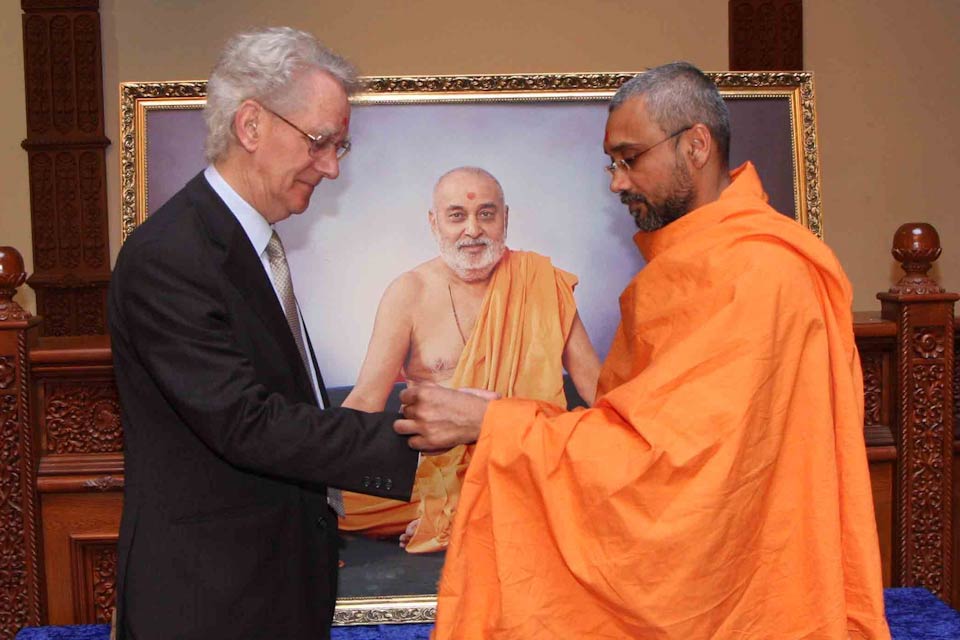 The temple is a focal point for activities and support services, not only for Hindus, but also the wider local community, including schools and local businesses.
Photographs courtesy of BAPS SANSTHA UK. More images are available from the DCLG Flickr channel
Published 16 September 2010