Andrew Stunell visits community led regeneration project in Birmingham
Communities Minister Andrew Stunell visited an innovative community led regeneration project in Birmingham, 7 June 2011. He met residents who…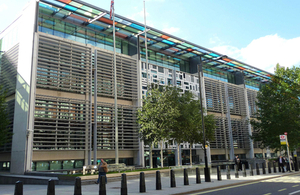 Communities Minister Andrew Stunell visited an innovative community led regeneration project in Birmingham, 7 June 2011. He met residents who redeveloped a failing estate destined for demolition into an environmental and social haven.
Mr Stunell toured Perry Common meeting residents from the Witton Lodge Community Association, who created an urban village with support from Birmingham City Council and local partnerships. Over the past decade residents have transformed the Perry Common area, redesigned planning of the houses and the area, to create a safer place for children and pedestrians, restoring green spaces and recycling facilities.
Following this the minister visited the Perry Common Community Hall, a pilot project which transfers assets from the City Council to community organisations. Witton Lodge Community Association, with support Advantage West Midlands have created a space for the community to meet, take part in social activities and get advice on jobs and health.
Communities Minister Andrew Stunell said:
Whitton Lodge Community association has shown the ambition and drive to create this terrific project, and this is a great example of local people knowing what works in their area.

That's what localism is all about, giving people the freedom to decide for themselves how to shape their communities. And whether it's through our plans to hand power back to local councils, removing barriers for business growth, or providing incentives through Local Enterprise Zones, this government is putting local communities back in control.
Published 8 June 2011