Andrew Stunell urges councils to give voluntary sector a leading role
Communities Minister Andrew Stunell has told local authorities that there is no excuse for leaving the voluntary and community sector behind…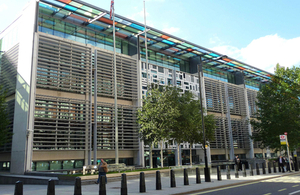 Communities Minister Andrew Stunell has told local authorities that there is no excuse for leaving the voluntary and community sector behind when it comes to funding allocations.
In the lead-up to the next spending round, Mr Stunell has written to every local authority Leader in the country, reminding them of the expertise and excellence that the voluntary sector can bring in delivering services.
Expressing gratitude for the positive way the majority of councils have worked with the sector over the last year, Mr Stunell urged councils not to let this hard work go to waste and continue to utilise the voluntary and community sector's abilities to provide high quality, good value services.
Mr Stunell said:
I believe that the best councils can and will continue to support their voluntary and community sector, as we get the country's economy on the road to recovery.

Many local authorities are already setting a good example showing what can be achieved under demanding circumstances, and the government has now published further guidance to help councils working with voluntary groups.

Whilst councils have more tough decisions to make in the coming months, that is no excuse for abandoning the voluntary and community sector.
Last year the Government published new Best Value Guidance which set out the manner in which councils should work with the voluntary sector.
Local councils have now been freed from excessive and prescriptive guidance and duties in return for a 'social responsibility' deal which asks that they continue to give support to local voluntary and community groups and small businesses.
Compact Voice and the Department for Communities and Local Government have now also jointly produced a briefing note which provides practical views on how the guidance can be best used to ensure effective partnerships.
Some of the best examples of local authorities working hand-in-hand with the voluntary sector over the past year include:
Colchester council increased their budget for the voluntary and community sector by £42,000 in 2011/12 and have protected it for 2012/13;
Merton council has protected voluntary and community sector budgets and grants because they are seen as a good investment; and
Community Action Derby used the Best Value Guidance as a way to influence proposed funding decisions made by Derby City Council. As a result, sixteen charities had their funding reinstated while further consultation was undertaken.
Notes to editors
The briefing note produced by the Department for Communities with Compact Voice can be found here: www.compactvoice.org.uk/resources/briefings-and-responses/best-value-guidance-and-compact-briefing-note (external link).
Published 24 July 2012