Andrew Stunell spreads the localism word
Communities Minister Andrew Stunell has addressed a large audience of local government representatives to spread the message about localism.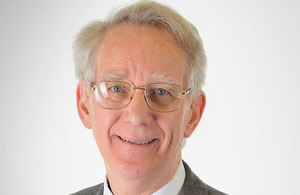 Mr Stunell was the keynote speaker at the Local Government Chronicle and New Local Government Network conference in London today (24 June 2010), which focussed on the new era for local authorities.
The coalition government has committed to promote decentralisation and democratic engagement, and give new powers to local councils, communities, neighbourhood and individuals.
Andrew Stunell said:
The Localism Bill will set the stage for the long-overdue push of powers out of Whitehall to councils and neighbourhoods right across the country, and give local communities control over housing and planning decisions. It will help set the foundations for the Big Society by radically transforming the relationships between central government, local government, communities and individuals.

Together, these reforms will shift power from the central state back into the hands of individuals, communities and councils. It will also give local people - individuals and community groups - more power over local government and over how public money is spent in their area, and ensure that councillors are more directly accountable to them.

It was a pleasure to speak at the conference today to explain how we can take this agenda forward, and give power back to councils.
The conference focussed on the new vision for government and localism, with a number of speakers and workshops throughout the day.
Published 24 June 2010