Andrew Stunell sends his best wishes for Eid-ul-Adha
As Muslims across the country prepare to celebrate Eid-ul-Adha on Sunday 6 November 2011 Communities Minister Andrew Stunell sends his best …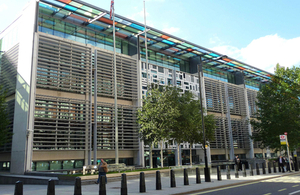 As Muslims across the country prepare to celebrate Eid-ul-Adha on Sunday 6 November 2011 Communities Minister Andrew Stunell sends his best wishes.
Communities Minister Andrew Stunell said:
At this special time when the Hajj pilgrimage comes to a close I want to extend my warmest and best wishes to all of those celebrating Eid.

As thousands of Muslims complete their pilgrimage, thoughts of fellowship, togetherness and community are at the fore. With the spirit of sacrifice at the heart of this festival, it is a reminder to all of us of the value of charity, and helping others.

These values can inspire us all to give up some time to contribute to our communities and reach out to neighbours.

As you join in reflection and celebration with your friends, families and loved ones, I wish you all Eid Mubarak.
Eid ul-Adha, also known as the 'festival of sacrifice' or the Greater Eid, marks the end of the Hajj and commemorates Abraham's willingness to sacrifice his son when God commanded him to do so. Muslims mark the period with special prayers and charitable giving.
Published 4 November 2011