Andrew Stunell responds to suggestions that planning reforms will hit allotments
Communities Minister Andrew Stunell responds to suggestions that the National Planning Policy Framework will threaten allotments. Mr Stunell…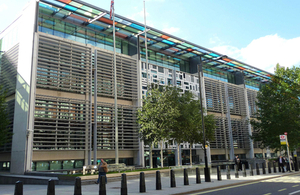 Communities Minister Andrew Stunell responds to suggestions that the National Planning Policy Framework will threaten allotments.
Mr Stunell told BBC News:
It's absolutely untrue that there is any threat to allotments as a result of the planning reforms that we're putting forward. It's completely the opposite, in fact.

Local communities will have the ability in the future to dictate what the local plan for them should be, and to set aside those allotments, and of course existing allotments are protected under legislation at the moment.

What we're trying to make sure happens is that we do have a planning system that can respond to what local communities do want, rather than them always chasing after applications trying to stop things afterwards.
Published 8 September 2011