News story
Andrew Stunell responds to an article in the Sunday Telegraph suggesting that planning reforms put the green belt in peril
Andrew Stunell responds in full to an article in the Sunday Telegraph suggesting that the Government's planning reforms put the Green Belt in…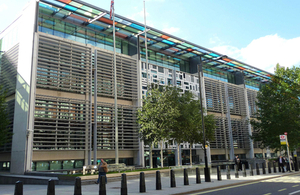 Andrew Stunell responds in full to an article in the Sunday Telegraph suggesting that the Government's planning reforms put the Green Belt in peril.
Dear Sir,
The suggestion by certain groups that the Government's planning reforms put the Green Belt in peril is misleading and simply wrong (Furious battle over Green Belt, Sunday, 7 August 2011).
The Coalition Government is committed to safeguarding the natural and historic environment and has made this very clear in the draft National Planning Policy Framework which protects the Green Belt, Areas of Outstanding Natural Beauty and many other natural areas including ancient woodland.
We need sustainable growth to provide the jobs and homes we need but this will not be at the expense of the environment. Our streamlining of the planning system does not give the green light to development everywhere and the doomsday scenario being played out by certain groups that reform will wreck the environment does not stack up. Development will be expected to be sustainable and well-designed if it is to go ahead.
We are scrapping the top down Regional Strategies, which threatened to concrete over the Green Belt in more than 30 areas, and introducing a new special protection for green spaces that are most important to local communities, recognising the value of green spaces in both urban and rural areas. In addition, new guidance on traveller sites will increase protection of the Green Belt and open countryside.
These safeguards along with the new planning powers we're introducing for communities - the people best placed to determine what they need in their area - will not only protect, but will help enhance, the Green Belt and our natural environment.
Andrew Stunell MP
Communities Minister
Department for Communities and Local Government
Published 16 August 2011