News story
Andrew Stunell responds to a letter in The Times about playing fields
Communities Minister Andrew Stunell responds to a letter in The Times about playing fields. Sir, Your reader is right to point out the importance…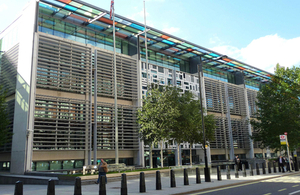 Communities Minister Andrew Stunell responds to a letter in The Times about playing fields.
Sir,
Your reader is right to point out the importance of playing fields to communities all over the country (The Times, 22 August 2011), but the Coalition Government's policies are supporting their protection not undermining it.
The 'Community Right to Buy' set out in the Localism Bill will help save valued local assets such as village shops, libraries and playing fields by introducing a 'window of opportunity' to allow community groups a fixed period of time to put together a bid to buy a community asset - if it comes up for sale. These provisions will not force property owners to initiate any sale, dictate who they should sell to, or what sale price they choose at the end of the window of opportunity. It does a disservice to the thousands of landowners who already engage with their communities by providing playing fields to suggest that they would react to this provision by simply shutting up shop.
We are also introducing a new planning protection for valuable local green spaces - both in the countryside and urban areas. Together, these provisions will help safeguard the parks and playing fields at the heart of our communities.
Andrew Stunell
Communities Minister
Published 25 August 2011