Andrew Stunell puts faith in Big Society
Andrew Stunell has set out the Government's vision of the place of inter faith dialogue within the development of the Big Society.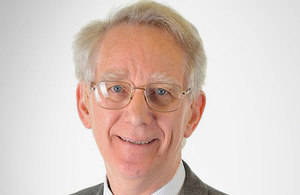 Addressing the Muslim Christian Local Leadership Conference at Lambeth Palace, the Communities Minister welcomed the shared commitment that the leaders of the 2 faiths are making to explore areas where they can work together locally on issues of shared concern and encourage practical partnerships between people of the 2 faiths.
Bringing faiths together
Hosted by the Archbishop of Canterbury, the aim of the event was to bring together pairs of Christian and Muslim clergy from different parts of the country to discuss how relationships between their respective congregations can be improved.
Andrew Stunell said:
"Across the country, Christians and Muslims are making huge contributions to their communities in countless churches and mosques, charities and community groups. But, because they are often working towards similar goals, there is great potential for them to collaborate more.
"That is what this conference is about - challenging ignorance and building effective, friendly working relationships, not only between clergy and imams but between their congregations. Inter faith activity is an important component of the Big Society we want to build, in which people work together for the common good and to tackle shared problems."
The Christian Muslim Forum was set up in 2004 to improve understanding and friendship between Christians and Muslims and to build a shared public platform to strengthen people of the two faiths working together for the common good, in partnership with others.
Published 15 July 2010