Andrew Stunell offers £100 million boost to breathe life back into empty homes
Neighbourhoods suffering the blight of empty homes could benefit from a £100 million boost to bring these properties back into use and provide…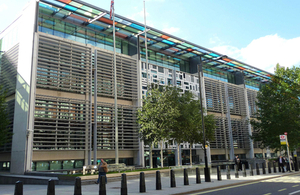 Neighbourhoods suffering the blight of empty homes could benefit from a £100 million boost to bring these properties back into use and provide stable homes for families in need, Communities Andrew Stunell announced today.
Seeking expressions of interest for the scheme, the Minister stressed that the funding was to breathe new life into the country's abandoned streets by bringing back into use clusters of empty homes that can often attract anti-social behaviour, vandalism and fly-tipping to neighbourhoods.
There are more than 700,000 empty homes across the country - with around 280,000 unused and under-maintained for six months or more.
Since the introduction of the New Homes Bonus the number of long term empty homes has been reduced by nearly 38,000 since October 2009, with rewards to local authorities of £64 million as a result.
Today Mr Stunell offered £50 million Government funding to areas with clusters of empty homes which have good market prospects, such as access to transport links, but require intensive refurbishment to return them to a liveable standard.
Councils who wish to apply will match the funding they receive - bringing the total investment to £100 million. Every successful bid must have strong local support and aim to bring at least 100 homes back into use.
Communities Minister Andrew Stunell said:
It's shocking that hundreds of thousands of houses sit unoccupied while people across the country are in need of a home of their own. Thousands of homes have already been brought back into use in the last year - but there are still many areas where there are whole streets of abandoned homes.

That's why today I'm offering Government cash, backed up by the investment of communities themselves, for a £100 million boost to breathe new life into these areas and providing homes to those in need.

I want my ambition to be matched by the communities that apply for this cash injection, with local people backing locally-led efforts to bring at least 100 empty homes in their area back into use. And in addition, these areas will receive further financial recognition for their efforts through the New Homes Bonus.
Notes to editors
The Homes and Communities Agency will be administering the Clusters of Empty Homes Programme.

Those wishing to apply can download the application form at: www.homesandcommunities.co.uk/ourwork/clusters-of-empty-homes (external link).

The Homes and Communities Agency will conduct an initial assessment against the above essential criteria and a shortlist of successful bidders will then be invited to submit more detailed applications by the end of April 2012.

If you have any queries relating to the programme or the documentation please contact clustersofemptyhomes@hca.gsx.gov.uk.

New Homes Bonus payments are based on the net change in long-term empty properties as recorded by the Council Tax Base form. The level of reward relates to the council tax band of the unit coming back into use.

Councils are rewarded for six years in total. In year two of New Homes Bonus they will receive the second instalment of year one and the first instalment of year two.  In year three they will receive the third instalment of year one, second instalment of year two and the first instalment of year three and so on.

For more information please see: www.communities.gov.uk/housing/housingsupply/newhomesbonus/.
Twitter
Keep up to date with the Department by following us on Twitter (external link).
Media enquiries
Visit our newsroom contacts page for media enquiry contact details.
Published 27 February 2012