Andrew Stunell meets key representatives from the Bangladeshi community
Communities Minister Andrew Stunell recognises the important contribution that Bangladeshi people have made in British society.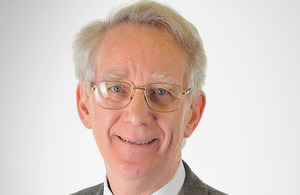 Mr Stunell met with top figures from the Bangladeshi community yesterday (3 March 2011) to discuss challenges and how the Localism Bill will empower local groups.
The event was attended by people from the Bangladeshi community, business leaders, ministers and Dr. Sayeedur Rahman Khan, the High Commissioner of the People's Republic of Bangladesh.
150 people attended the seminar held at the House of Commons, hosted by Rushanara Ali MP and organised by the Development Council for Bangladeshis in the UK. The organisation works to bring people together and improve opportunities for British Bangladeshis.
Mr Stunell was keen to discuss the issues currently facing the community, but also recognised the important contribution that Bangladeshi people had made in British society and the valuable lessons other groups could learn. He also outlined the government's commitment to pushing power down to communities and to tackling the causes of inequality in order to deliver a stronger more integrated society.
Andrew Stunell said:
"We believe that everyone should have the opportunity to be involved in their community and have their say in shaping its future. The Bangladeshi community play an important role in every sphere of British life and they have already have shown their readiness and enthusiasm to participate in local democracy and improve their local areas.
"By pushing power away from the centre and working to remove the barriers that restrict people from getting involved and making their voices heard we will help to create a stronger, better integrated society.
"There is still some way to go and we are committed to tackling inequalities and ensuring that opportunities are available to all. This event has been a valuable opportunity to both celebrate the achievements of the Bangladeshi community and explore ways in which the barriers they face can be  tackled and resolved."
Published 4 March 2011