Andrew Stunell launches mentoring scheme to unlock political talent
Communities Minister Andrew Stunell today (5 July 2010) spoke at the launch of Operation Black Vote's MP shadowing scheme.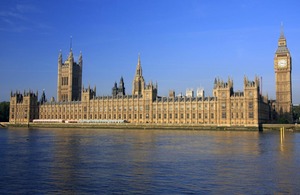 The ground-breaking programme, funded by DCLG, has been helping to unlock political talent and provide a meaningful platform for black, Asian and minority ethnic communities to engage in the democratic process for a number of years.
Andrew Stunell will be shadowed by one of the 31 black, asian and minority ethnic participants who were picked from over 150 applicants from across the country. Alumni of the scheme were elected to the House of Commons for the first time this year.
The minister spoke on the theme of 'Race equality, representation and the Big Society'. He said:
"This government wants a fair society where race and ethnicity are no barriers to taking part. And we'll need to draw on the skills of everyone across the country as we respond to the varied challenges Britain faces today.
"The House of Commons is still disproportionately white but things are moving in the right direction. This scheme will provide 30 ambitious ethnically diverse people with invaluable experience and guidance to help them make parliament and local councils more truly reflect our communities.
"I'm looking forward to working with partners, such as Operation Black Vote and ministerial colleagues across government, to push the race equality agenda forward and improve opportunities for people of all backgrounds.
"I'm really proud to be acting as a mentor to one of the participants in this year's project and hope to one day sit alongside them in the House."
Operation Black Vote is a non-party political campaign group that is working to address the under-representation of Black, Asian and Minority Ethnic communities in civic and political society. The shadowing scheme will nurture the next generation of Black, Asian and Minority Ethnic MPs and community leaders.
Published 5 July 2010