News story
Amendments to Hunting Act proposed
A small number of technical amendments to the Hunting Act have been proposed.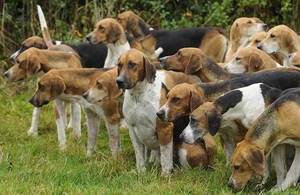 The government announced on Tuesday 14 July that a vote on these amendments has been postponed.
A small number of technical amendments to the Hunting Act have been proposed to more closely align legislation in England and Wales with that in Scotland, while maintaining safeguards.
The amendments to the Act would enable farmers and gamekeepers to make a judgement, based on the terrain and other circumstances, to use more than two dogs to flush out and stalk wild animals for effective and humane shooting as part of the existing exemption in the Act that allows for pest control.
This is important in upland areas where the current limit of using two dogs across large and often wooded areas is not regarded as effective or practical for pest control purposes. There is no limit on the number of dogs that can be used to flush out or stalk an animal in this way in Scotland.
The Hunting Act will remain in place and will still prohibit the pursuit and killing of a wild animal by dogs.
Environment Secretary Elizabeth Truss said:
We are making these technical amendments to the pest control measures within the Hunting Act to more closely align the legislation with Scotland.
The current restriction that only a single dog can be used below ground in stalking or flushing out animals will remain in place and will protect livestock as well as game and wild birds.
The proposed changes will be debated by both Houses of Parliament.
Image credit: njmorgan/iStock/Thinkstock
Published 9 July 2015
Last updated 14 July 2015
+ show all updates
Updated following announcement that a vote has been postponed.
First published.