World news story
Ambassador plants poppies in Oslo for First World War Centenary
This was published under the 2010 to 2015 Conservative and Liberal Democrat coalition government
The British Ambassador, Defence Attaché and Anglican chaplain planted poppies at the embassy to bloom for the First World War Centenary.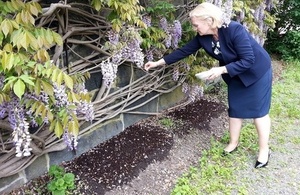 Poppy seeds have been planted in the gardens of the British Embassy Oslo with the aim that they will bloom in time for First World War Centenary Commemorations in August.
The British Ambassador to Norway, Jane Owen, British Defence Attaché Lt Col Matt Skuse RM and the Venerable Dr Brian Russell, senior chaplain for the Anglican church in Norway and several embassy staff participated in sowing poppy seeds in the gardens of the ambassador's residence during the last week of May.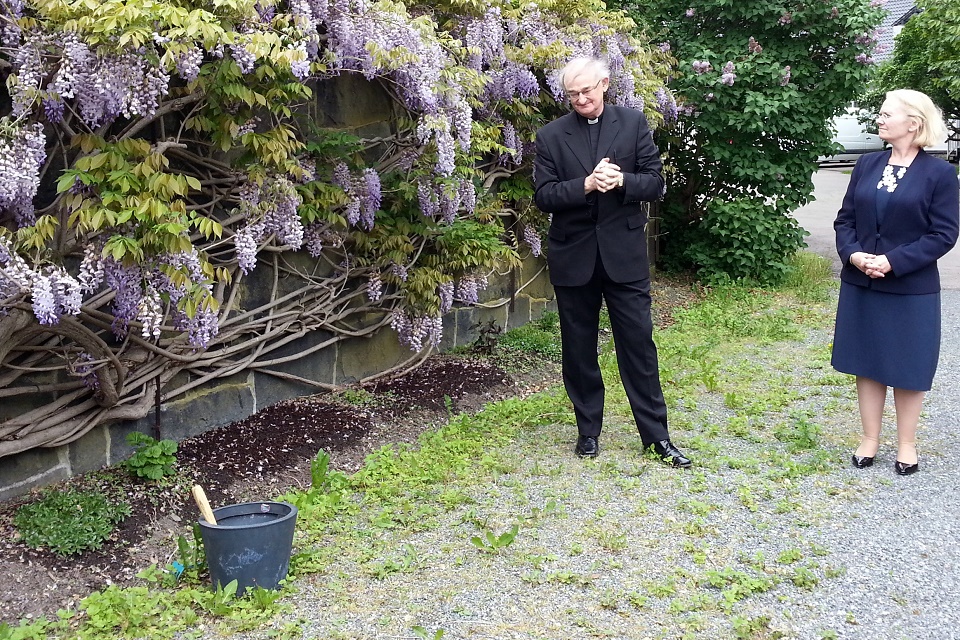 Dr Brian Russell spoke of the importance of remembering the devastating events of the past in order to maintain and build peace in our own time. The ambassador described how the poppy has become a British symbol of remembrance and explained poppies are being planted this year all over the United Kingdom and British embassies round the world as a visual tribute to the millions of people who died in the First World War.
Schoolgirl Phoebe Donnelly (14), read "Where poppies bloom", a poem she wrote in memory of the sacrifice made by British servicemen during the war.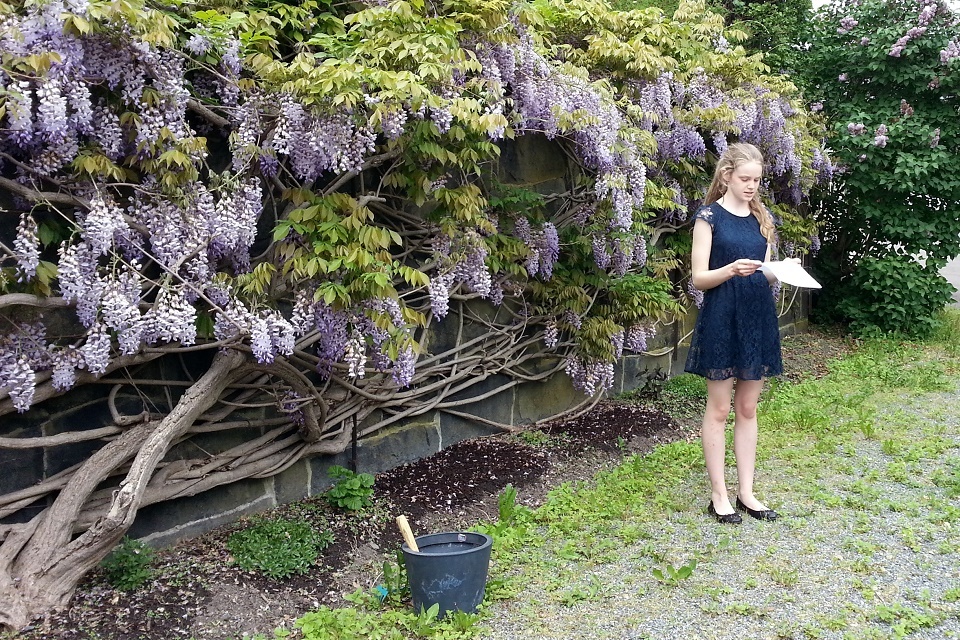 The Royal British Legion's Plant A Poppy campaign was launched in April by Prime Minister David Cameron, who invited local schoolchildren to sow poppy seeds in the gardens of Number 10 Downing Street.