Press release
Alun Cairns: "Swansea based companies are shaping Wales' digital future"
Wales Office Minister Alun Cairns MP paid a visit to Fujitsu and TechHub in Swansea.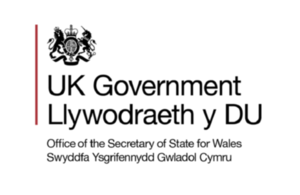 Wales Office Minister Alun Cairns MP visited Fujitsu - an IT company offering a wide range of products, services and solutions ranging from protecting data to managing supercomputers around the world - to find out how they are helping shape Wales' digital future.
Wales' digital landscape has gone through a complete transformation with one million homes and businesses in Wales now able to access super-fast broadband, Cardiff and Newport both achieving Super-connected city status, Cardiff's new Internet Exchange and the latest announcement of south Wales being one of the fastest growing tech clusters in the UK. Fujitsu is a large part of this success, with over 40% of the UK's broadband network built on Fujitsu infrastructure.
During the visit to Fujitsu's Swansea office, the Minister learnt more about how they manage the DVLA's IT infrastructure – ranging from large data centres to individual desktop requirements. Each year, Fujitsu helps DVLA to process over 850,000 new driving licenses and over 10 million license updates and renewals. The IT systems also manage the records of the 39 million drivers and 32 million vehicles on the UK's roads.
He also paid a visit to TechHub - a global community with partners such as Google, which creates both physical and virtual spaces for tech entrepreneurs to meet, work, learn and collaborate. The Minister saw how TechHub support the next generation of tech entrepreneurs and businesses by offering flexible workspaces, access to an energetic community and the resources of a global company.
Wales Office Minister Alun Cairns said:
Technological advances around the world bring endless opportunities for growth and development to Wales. These changes are having a huge affect on our everyday lives – transforming everything from the way we shop to the way we communicate.

Companies like Fujitsu and the TechHub community here in Swansea are embracing this opportunity and are being innovative in their efforts to create the next generation of technologies and IT services.

Providing the infrastructure that technological businesses need to grow is part of our long term economic plan. With the four major mobile networks bringing modern mobile data services to many areas of Wales for the first time and £1.7 billion investment in superfast broadband – every £1 the Government invests benefits the economy by £20.
Clark Vasey, Head of Corporate Affairs at Fujitsu said:
Fujitsu is proud of its work in Wales, where we employ around 400 people supporting both public and private sector ICT programmes.

We are delighted to welcome the Parliamentary Under Secretary of State for Wales to Fujitsu's office in Swansea to witness our work first hand and see the contribution that Fujitsu makes to the Welsh economy.

Fujitsu plays an important role in the High Technology Sector in Wales, through our work on the Welsh supercomputer, 'HPC Wales', and we are keen to build on this contribution to drive further innovation for Wales and the UK as a whole.
Adam Curtis, Co founder of TechHub Swansea and CEO of Hoowla said:
Having the Minister visit TechHub to meet all our start-ups is really encouraging. The UK Government is supportive of the tech industry and this visit shows their commitment to continue that support.

We run TechHub Swansea as volunteers to highlight and enhance the already booming tech scene in South Wales. Swansea has a real opportunity to establish itself as the tech city in Wales and be part of the list of great tech clusters in the UK.

We have one of the largest software companies in the UK, DVLA, located here and with Sir Terry Mathews heading our city region, tech and software development is quickly becoming a key industry for Swansea. Both local universities are creating great software talent and are really supportive of the TechHub. The University of Wales Trinity St David's has been a sponsor of the space since its creation in 2013.
Published 19 February 2015