All children really want this Christmas is their parents to quit smoking
As the Department launches a second wave of its advertising campaign aimed at getting loved ones to quit smoking, new research reveals children…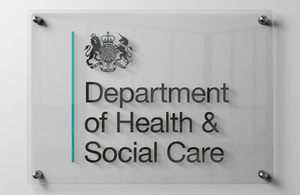 As the Department launches a second wave of its advertising campaign aimed at getting loved ones to quit smoking, new research reveals children's anti-smoking attitudes.
Featuring real children, not actors, talking about how worried they are about their parents' smoking, the adverts encourage smokers to order a free Quit Kit online or by texting KIT to 63818.
The smokefree generation research
The research, which was conducted on behalf of the Department of Health and polled 1,000 children in England between the ages of 7 and 13, reveals that children are so concerned about the impact of smoking on their parent's health that they would go to considerable lengths to get them to give up, including:
going without Christmas presents
giving up their pocket money
even committing to complete their homework every night
Key findings of the research
Over half (54%) of children with a parent who smokes say that their one wish for Christmas is that their mum or dad give up smoking
Almost all (98%) children with a smoking parent wish that they would quit
Almost three quarters (73%) of children with a smoking parent worry about the risk of their parent dying. A further 58% worry about the risk of heart disease
94% of children surveyed thought smoking was either stupid (52%) or dangerous (42%)
88% of children surveyed wished nobody in the world smoked. 90% say they have never tried a cigarette, and 91% say they never will. 93% wouldn't want their own children smoking, when they grow up
When it comes to what children would do to get their parents to quit, over a third (37%) would go without any Christmas presents; over half (59%) would give up pocket money; and 7 out of ten would commit to doing their homework every night (78%) and going to bed when told (76%)
Almost a third of children surveyed (29%) admitted to hiding their parents' cigarettes in a desperate attempt to help them quit
Anne Milton, Public Health Minister, said: "What's clear from the research is that children really want their parents to give up smoking. It's not easy to give up, but we hope the campaign will give people that extra bit of encouragement they need to quit.
"Around half of all regular smokers are eventually killed by a smoking related illness.
"Quitting smoking can be tough, but it can be made easier by using help from the NHS by visiting www.nhs.uk/smokefree or calling 0800 085 5052 and taking advantage of the free advice and support available."
About the Quit Kit
The NHS Quit Kits have been developed by experts together with smokers and ex-smokers and contain practical tools and advice to help smokers quit smoking for good.
Contents include:
a health/wealth wheel that helps quitters calculate how much they are saving and the improvements they will see to their health
a quitting planner that helps quitters identify smoking triggers and offers tips on managing cravings
MP3 downloads that are scientifically proven to reduce cravings
a wall chart to map progress
a 'tangle' toy to help keep hands busy
information on other free quitting help such as local Stop Smoking Services
Smoking stats
There are more than 8 million smokers in England
Smoking is still the biggest cause of premature death and preventable disease in England - bigger than the next 6 causes put together
Smoking kills 80,000 people a year. Around half of all smokers will eventually die because of a smoking-related illness
Smoking costs the NHS £2.7bn a year
Published 1 November 2011