Alistair Burt sends message of support on Women's Day in Iran
Foreign Office Minister Alistair Burt today spoke of his support for Women's Day in Iran and the inspiring bravery of those committed to demanding human rights and freedoms.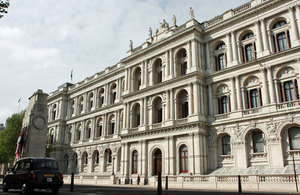 In a statement today Alistair Burt said:
"On Women's Day in Iran I would like to send a message of support to the many talented women who are actively working towards the betterment of their country.
This includes the women who are bravely calling for greater equality between men and women, such as through the One Million Signatures Campaign. I am also struck by the central role women have played in holding their government to account and demanding the rights and freedoms that Iran is constitutionally and internationally committed to.
These women include journalists, human rights defenders, lawyers, mothers, many of whom have experienced persecution and some of whom are in jail. Their bravery is inspiring."
Published 3 June 2010