Al-Azhar supports London Conference on Somalia
Dr Ahmed El Tayyeb, the Imam of Al-Azhar has issued a statement in support of the London Conference on Somalia. Al-Azhar is the most influential religious authority in Egypt, and one of the most important authorities in the Islamic World.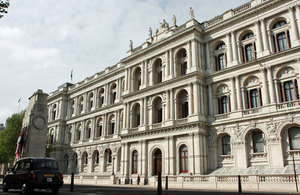 The London Conference on Somalia is taking place on 23 February and will be attended by senior representatives from more than 50 countries and international organisations. The UN Secretary General Ban Ki Moon will attend, as will the Head of the African Union, the Arab League and Organisation of Islamic Co-operation.
The conference is aimed at galvanising international engagement on Somalia and in his message Dr Ahmed El Tayyeb calls on Somalis to put their divisions aside and work to end the conflict.
He addresses the upcoming conference in London and looks forward to a better future for the Somali people.
When I learnt of the conference in London, I was greatly moved and wanted to address you, hoping that my words will reach your hearts and be accepted. In the path of reconciliation, forgiveness and tolerance are needed so the wounds of your homeland may be healed and the plight of your people may come to an end.

We ask God to grant you success in your honourable endeavours and we look forward to a bright future for your great people who have suffered terrible ordeals.
You can read the full text of Dr Ahmed El Tayyeb's blessing of the conference [PDF - Opens in new window].
Published 21 February 2012