News story
AHP Bulletin June 2012
The June edition of the AHP bulletin is now online packed with the latest news and information for allied health professionals across the NHS…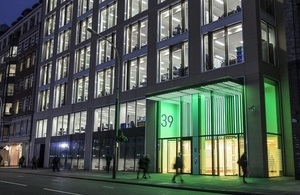 The June edition of the AHP bulletin is now online packed with the latest news and information for allied health professionals across the NHS.
In this month's issue, we talk about the information strategy, and David Davis, National Clinical Lead for AHPs at the Department of Health's Informatics Directorate, discusses why it will be so important for the allied health professions.
We meet Peter Eckersley, a physiotherapist selected as one of the 15 AHPs taking part in this year's Clinical Leadership Fellowships at the NHS Leadership Academy.  Read about his experience so far and why he thinks AHPs should be stepping forward as leaders . We also find out why two physiotherapists from Yorkshire found themselves on the other side of the world to transform Queensland's AHP workforce.
Also, find out which AHPs were awarded with the Queen's Birthday Honours earlier this month.
Published 27 June 2012