News story
Agri-tech: £16 million funding for 25 innovative projects
Over 70 UK businesses and universities will share funding from government and industry to develop business ideas and boost UK agriculture.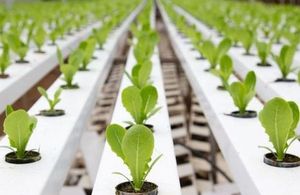 The 25 projects are the third round of funding to be distributed through the £70 million Agri-Tech Catalyst.
The £16 million funding comprises £9.8 million from government and £6.2 million from industry.
Sunshine eggs and automated broccoli
Winning innovations in this round include:
the 'Sunshine Egg' – reducing vitamin D deficiency in humans by enriching naturally laid chicken eggs with higher levels of the vitamin via chicken feed
3D camera technology to identify when broccoli is ready for harvesting – a key step towards developing fully automatic robotic harvesting systems
environmentally friendly cooling and heating to promote enhanced living conditions for healthier chickens
using satellite imagery to identify the right time for farmers to tend to their crops
Information about other winning projects from round 3 can be found on the Innovate UK website
Head of Agriculture and Food at Innovate UK Ian Meikle said:
The Agri-Tech Strategy aims to make the UK a world leader in agricultural technology, innovation and sustainability. The funding decisions announced today are expert-led and evidence-based. They support great ideas that address challenges of the future in food and farming. With business, research and government working together, these investments can unlock potential and deliver major benefits for society and the economy.
The Agri-Tech Catalyst, run by Innovate UK and the Biotechnology and Biological Sciences Research Council (BBSRC), supports collaborative research between scientists and businesses to springboard projects from the lab to the market place. To date it has supported 77 projects worth nearly £60 million.
If you have an innovative idea that could solve global agricultural challenges, why not apply for the fourth round of Agri-Tech Catalyst funding which is now open
Published 23 March 2015