Ageism no longer acceptable under new legislation
People who believe they have been treated unfairly because of their age will have the right to bring a legal challenge.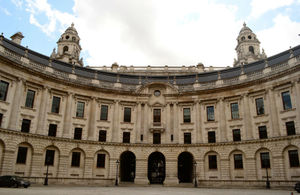 Age discrimination is already unlawful in the workplace but today's ban will give new protection to ensure older and younger people get fair treatment in the provision of goods, facilities and services. 
"This sort of prejudice has no place in modern society and it is right that we introduce legislation that will protect people from unfair treatment," said Minister for Women and Equalities Helen Grant.
"Not only are we providing protection against age discrimination, but we have been careful to ensure that the law strikes the right balance between protecting older people and allowing business to make sensible decisions."
Current benefits
There will be specific exceptions which will continue to allow positive differential treatment, such as free bus passes and free flu jabs for older people, or commercial discounts for younger or older people.
At the same time, it will still be lawful for insurance companies and other financial services to use age when assessing risk in relation to the services they provide.
The introduction of the age discrimination ban will be the final part of the Equality Act 2010 to be implemented and it will make it unlawful to treat a person differently because of their age.   
Further information
Published 12 October 2012