News story
Afghans pass milestone for police training
Police training in central Helmand has passed a significant milestone with the opening of a new complex at the Lashkar Gah Training Centre.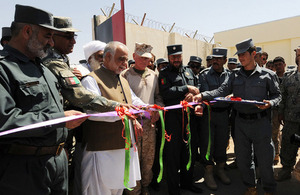 At a ceremony earlier this month, Colonel Abdul Mohammed of the Afghan Uniform Police (AUP), Officer Commanding the Lashkar Gah Training Centre (LTC), formally opened the complex, which includes brand new accommodation and training areas for new recruits.
The LTC is now the centre of excellence for police training in Helmand, with facilities and instructors superior to those found anywhere else in the country.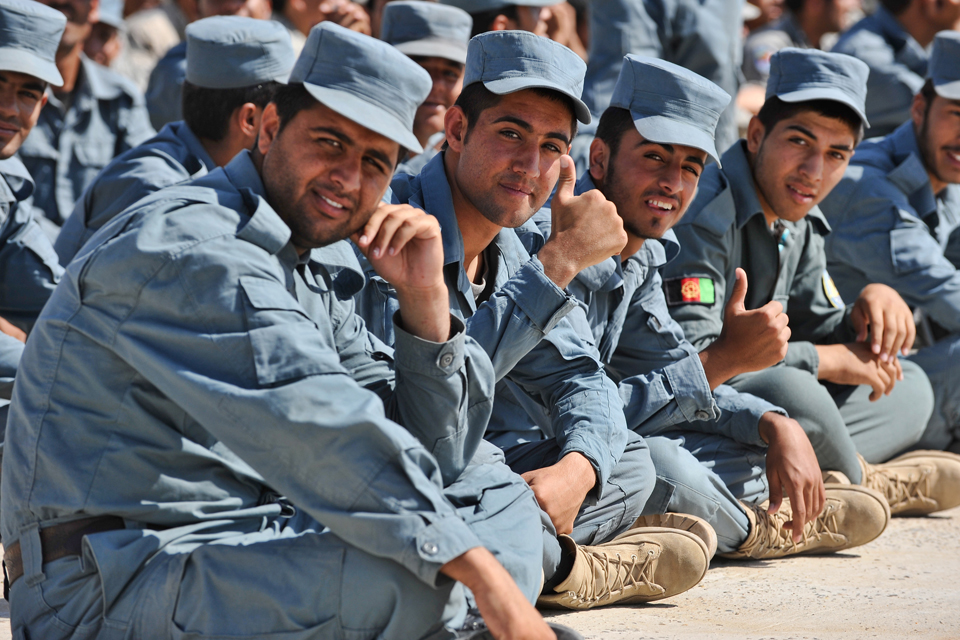 Since 2009, over 6,000 Afghan policemen and women of the AUP, local and border police forces have graduated from the LTC. The training centre offers Afghan-led courses as diverse as counter-improvised explosive device training to first aid and IT skills.
The opening of the new $11.3 million complex at the LTC, funded by the British and Danish governments, enables the Afghan Ministry of Interior to teach further specialist courses and boosts the number of students that can be enrolled.
Soldiers from 2nd Battalion The Royal Regiment of Scotland (2 SCOTS) currently deployed to Helmand have worked with their Afghan counterparts at the LTC as they develop towards conducting all police training in central Helmand independently.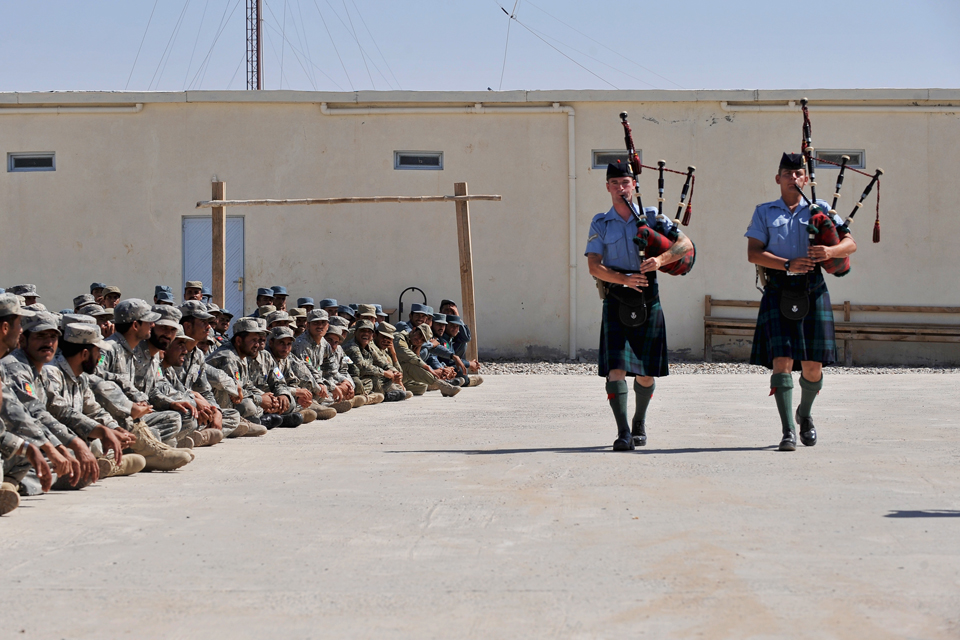 2 SCOTS make up the Police Mentoring and Advisory Group, which will now only provide specialist advice and liaison when required.
Major Jock McGown, Officer Commanding 2 SCOTS at the LTC, said:
The opening of the new complex illustrates the capability, willingness and desire to succeed of the Afghan police training environment at Lashkar Gah.

Colonel Mohammed has been pushing to get the new complex complete and at full operational capacity. This final piece of work signifies the culmination of an extremely successful transition period, with all responsibility for training at the LTC now transferred to the Afghans.

This hard work and endeavour is the legacy of UK forces and the Afghan training cohort at the LTC and will ensure an enduring training capability in Helmand province.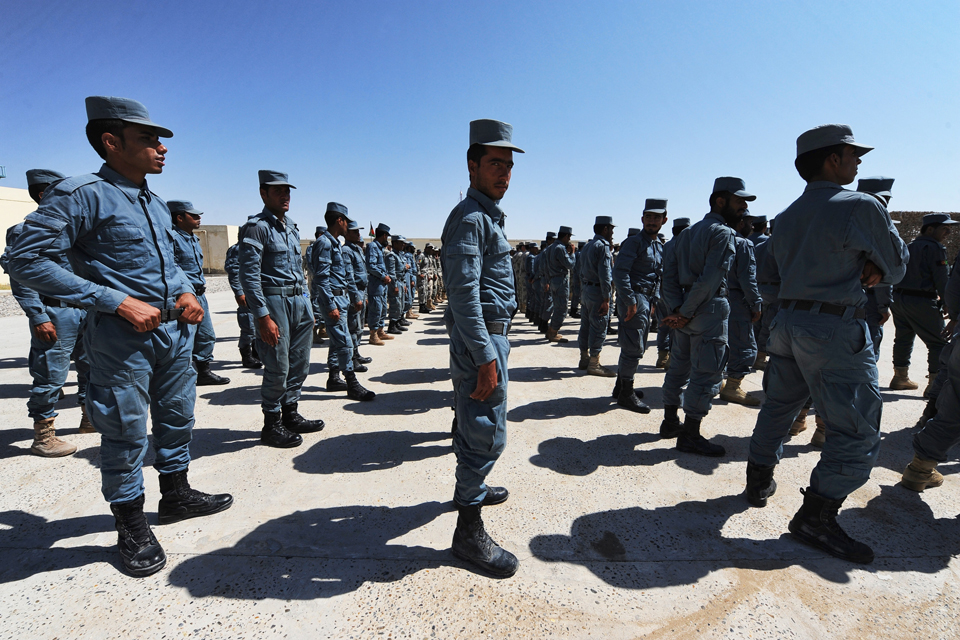 Corporal Paul Anderson of 2 SCOTS, a police mentor, said,
I spent my previous tour of Afghanistan working with Afghan policemen. The improvement between then and now in their quality, skills and professionalism is incredible. A training centre like this made that change happen.
Published 24 September 2013