Afghanistan tour lengths for deployed UK personnel
The troop rotation arrangements outlining the tour lengths for deployed UK personnel in Afghanistan between now and the end of UK combat operations in 2014 have been announced today.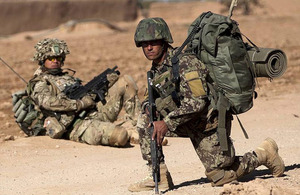 The new arrangements are designed to ensure that we maximise force protection for our troops during drawdown, while also delivering to the Afghan National Security Forces the support they need throughout a critical transitional period.
They will minimise the number of Service personnel who have to deploy to Afghanistan over the next 18 months by removing the need to train and deploy an extra brigade on operations.
In a statement to the House of Commons, Defence Secretary Philip Hammond explained that while brigades deploying under Operation Herrick have previously done so on a 6-monthly cycle, the rotation will change from this October when the next brigade will deploy for 8 months until June 2014.
The subsequent brigade will deploy for 6 months until December 2014 when the NATO-led International Security Assistance Force campaign concludes – but individuals could see their deployment extended to up to 9 months to provide support to final redeployment activity, in a non-combat role, if required.
Under the changes, most personnel will continue to serve standard 6-month tours. However, the amended tour rotations do mean that some personnel will deploy for up to 8 months, with a smaller number potentially deploying for up to 9 months.
In his statement, Mr Hammond told MPs that the changes were based on clear military advice which reflected the UK's changing role in Afghanistan which is evolving from a combat role to one of training, advising and assisting the Afghan forces which now lead 80% of all security operations covering nearly 90% of the Afghan population. By the end of the summer, that will reach 100%.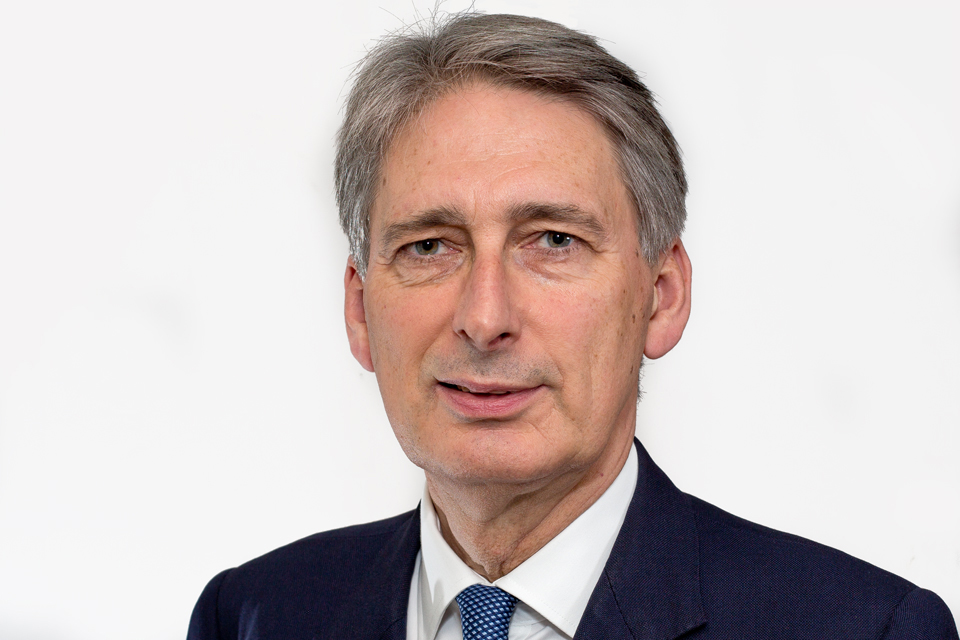 Mr Hammond said:
The rationale for this decision is clear and is based on advice from military commanders. First, it will better align the final tours with key milestones in the transition process such as the Afghan presidential elections in spring 2014.

Secondly, it will help to maintain continuity in posts where we work closely with our Afghan partners at a time when retaining and bolstering Afghan confidence is critical – both for mission success and to ensure our own force protection.

Thirdly, it removes the need to train and deploy another brigade at greatly reduced scale to cover the final couple of months of 2014. It will therefore minimise the total number of Service personnel who deploy to Afghanistan over the next 18 months.

This will allow personnel to focus on post-Afghanistan training, improving the general readiness of the Army as it reverts to a contingent posture for the future.
The Defence Secretary also set out measures to recognise personnel who may have to serve an extended tour or face an increased level of uncertainty.
A 'Herrick Drawdown Allowance' will be paid on top of the standard operational allowance package for eligible personnel who serve more than 7.5 months in Afghanistan. This will mean that an average serviceman, conducting an 8-month tour from October 2013, will receive an extra £750 before tax in addition to existing allowances.
Major General Patrick Sanders, Assistant Chief of the Defence Staff (Operations), said:
This move makes sound military sense and it represents the Chief of the Defence Staff's military advice. In the first instance it is a sensible adjustment that will align our tours to key milestones in the campaign, ensuring the best possible support to the Afghan security forces.

But most importantly it recognises that sustaining and strengthening our relationships with the Afghan security forces up to and beyond 2014 must be at the heart of all we do. By providing continuity where and when it really matters, this step will go a long way to achieving that.

In fact, the majority of personnel will continue to serve tours of 6 months. Those who will serve longer will be in roles where their relationship with Afghans is a crucial part of the job, or where their particular expertise is needed to deliver greater continuity – and for this additional burden they will receive an additional allowance.

In keeping with the many thousands of British Service personnel who have served with such courage, commitment and distinction in Afghanistan – many repeatedly – I know that they will approach their extended final tours with professionalism and dedication.
Published 14 May 2013