News story
Afghanistan: the changing nature of equipment
In Afghanistan our Armed Forces equipment has evolved dramatically to deal with changing threats and to benefit from advances in technology.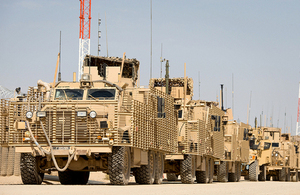 As British troops leave Camp Bastion, marking the end of UK combat operations in Helmand, over the coming days you can read about the military effort over the last 8 years in Helmand.
Each day this week will see a different theme of operations, continuing today with a look at the equipment used in Afghanistan.
In 2001 British troops deployed to Kabul as a rapidly mobilised force, on a peace enforcement mission. But as the campaign changed into intense war fighting, and the threat of the improvised explosive device (IED) increased, new kit was required.
The personal protective equipment is the life-saving kit worn by Service personnel and is the last line of protection from gunshots and blasts. As the intensity of fighting increased more protection was demanded, and this was developed to ensure a balance between protecting and burdening the wearer.
There were also dramatic advances in tactical surveillance to provide life-saving intelligence to the infantry patrol. Hand-held Unmanned Aerial Vehicles that look like a remote-controlled model aircraft, were brought into service to scan the ground ahead of the patrol, giving life-saving intelligence.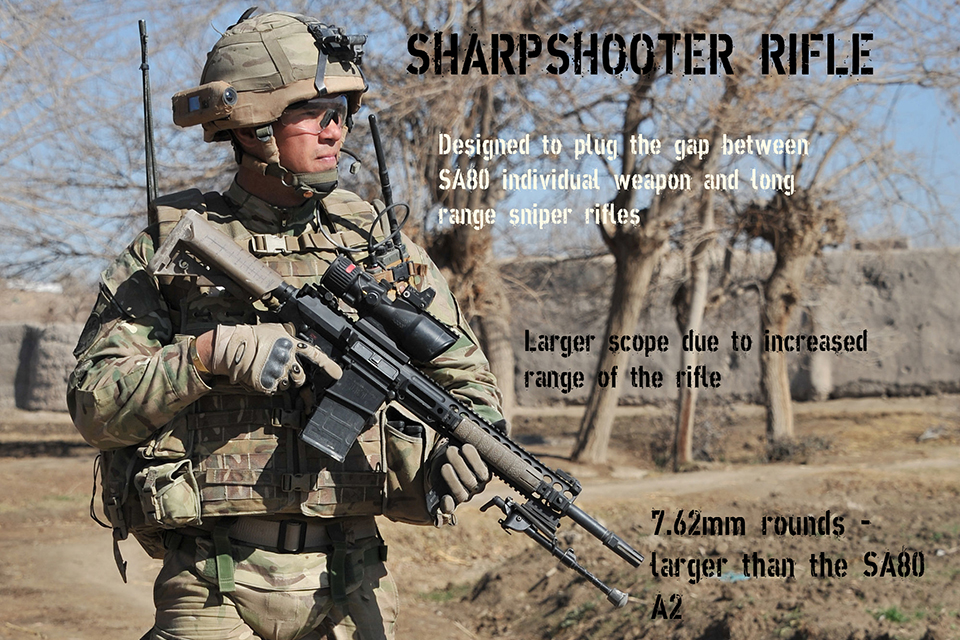 It was not just the equipment for the individual that saw dramatic changes. A huge range of vehicles and aircraft supported the troops on the ground, and these too developed over time.
Camp Bastion provided the central hub for logistic and engineering support, and each new piece of equipment presented a new challenge for those that maintained this kit. The aircraft technicians and vehicle mechanics made sure that kit was maintained and repaired to give maximum support to personnel.
One of the most notable changes in equipment during the conflict in Afghanistan was in protected vehicles. In the early stages of the conflict speed and manoeuvrability were key, but as the IED threat grew, much heavier protection was also needed.
New vehicles such as the Mastiff provided heavily armoured protection to troops, while v-shaped hulls on lighter vehicles like the Foxhound provided improved blast protection.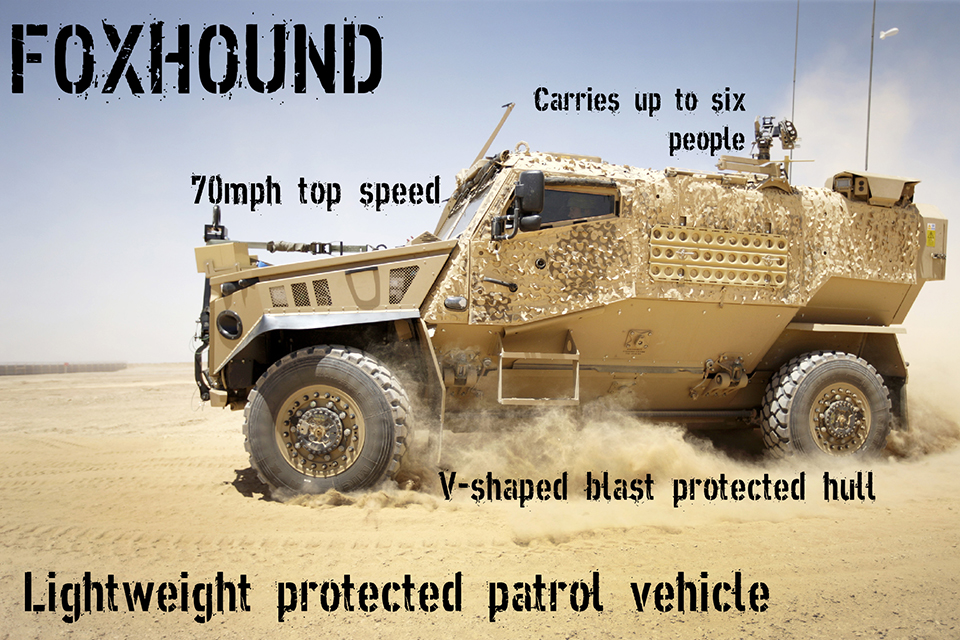 Deploying and sustaining the operation in Afghanistan has relied heavily on the air bridge from the UK and on air movement around Afghanistan. But it's not only transport that the planes and helicopters provide.
Vital intelligence and firepower have also been provided from the skies. And behind the flying crews there have been a huge team of experts working to keep the aircraft maintained and to manage the airspace.
Safety is key, so technicians regularly check and service the airframes, and the air-traffic control towers at Camp Bastion managed flights for troops, supplies, and air support day and night, with up to 600 fixed and rotary wing movements a day.
The last UK flight has now flown from Camp Bastion moving our forces to Kandahar, from where the air bridge will bring them home for the last time.
Published 28 October 2014