Afghan army achieves enlistment goal ahead of schedule
Afghan Ministry of Defence announced today that Afghan army recruitment has met a target of 134,000 troops two months ahead of schedule.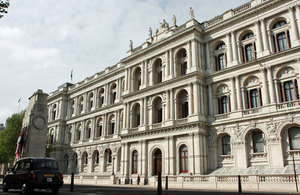 Praising the Afghan Ministry of Defence for reaching its targets early, ISAF Commander General David Petraeus said:
'Less than six months ago, ANA strength stood at about 107,000 trained soldiers with a target of reaching 134,000 by October 2010. It is truly remarkable that we are able to congratulate the Defense Ministry today for achieving their strength goal for October two months ahead of schedule.
Increasing the size and capability of the Afghan Security Forces is a central element of the joint Afghan-ISAF strategy to increase security for the Afghan people in areas challenged by the insurgency. Such security provides the foundation on which local governance can be developed, basic services for the people can be improved, and a brighter future for the next generation of Afghan citizens can be built.
Growth of the Afghan National Army is, therefore, an encouraging development as ISAF and Afghan troopers work shoulder-to-shoulder in striving to achieve our common goals in the new Afghanistan.'
Published 11 August 2010