Advisory group recommends NRG-1 be banned
Advisory Council on the Misuse of Drugs recommends that naphyrone, often marketed as the 'legal high' NRG-1, should be made a Class B drug.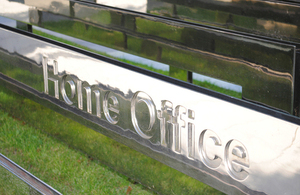 The advisory group is also calling on the Home Secretary to implement an immediate import ban on naphyrone.
That council found that the harms associated with naphyrone are similar to those identified with compounds such as mephedrone and other illegal Class B compounds.
Advice follows earlier banning of mephedrone
The review into naphyrone is part of the ongoing work the advisory council are doing looking into the legal high market. It follows the banning of chemicals including mephedrone, SPICE, GBL and BZP.
The report shows that, due to its potency, Naphyrone has considerable potential for abuse and accidental overdose. 
Using it can cause adverse effects on the heart and blood vessels, as well as hyperthermia, dependence and psychiatric effects.
Can 'cause real harm'
The chair of the ACMD, Professor Les Iversen said, 'Naphyrone is a drug with the potential to cause real harm due to its potency and associated health effects.
'Users of 'legal highs' should be aware that just because a substance is being advertised as legal does not make it safe, nor may it be legal. 
Taking 'immediate action' to ban imports of naphyrone
Minister for Crime Prevention James Brokenshire said, 'We must ensure that emerging 'legal highs' do not gain a foothold in the market, so I welcome this comprehensive advice from the ACMD.
'We are taking immediate action to ban the importation of naphyrone, which has no legitimate uses, from today. We will consider the advice in full and respond very shortly.'
Published 7 July 2010