World news story
Adventure comes home with Russian Navy
This was published under the 2010 to 2015 Conservative and Liberal Democrat coalition government
A Russian naval training yacht gifted by Prince Charles in 2003 to mark 300 years of the Russian Navy has dropped into her old UK home.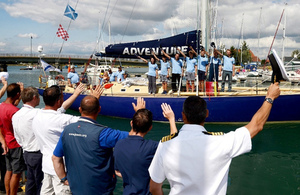 She came to the end of her economic life in 2002 but was rescued by the Royal Navy and handed to the Russian Naval Academy by a former British Naval Attaché at the British Embassy, Moscow - now Admiral Simon Lister - a year later.
Crewed by 12 Russian sea cadets aged between 16 and 17 and their four instructors, Adventure arrived in Gosport after five days at the Joint Services Adventurous Sail Training Centre.
Commanded by Captain Aleksander Shpakov, she called in following participation in the Tall Ships Race calling at Helsinki, Riga and Poland, and finishing in 13th place out of 31 vessels. She and the crew spent several days sightseeing before returning to Russia.
Adventure, which was named by the Royal Navy when she was built for the Ministry of Defence in 1972, is a Nicholson 55 and was used for adventurous training for the military and round the world yacht races. Now based in St Petersburg she has undergone several refits and is the main yacht used to teach Russian cadets how to sail and work as part of a team.
Second Mate Aleksei Keval, 23, said Adventure, which boasts all the modern amenities including a flat screen television and coffee machine, had recently undergone a major refit. "We were in refit from October to May, and now have a new navigation system, more space for sleeping quarters and have had the interior fitted with mahogany wood," he said. The Tall Ships race was her maiden voyage following the refit and was a really good experience for the crew. We use the yacht for training the Russian Cadets of the Russian Navy and this is the first time that most of them will have ever come to the UK."
Akhmadullin Timur, 16, from Kazan, has been a cadet for four years and is one of the youngest on board. He said: "The yacht is very fast. I enjoyed the Tall Ships race and it is a really good crew on board. I love sailing and being at sea. It is a lot of fun and it is my life dream to join the Russian Navy one day."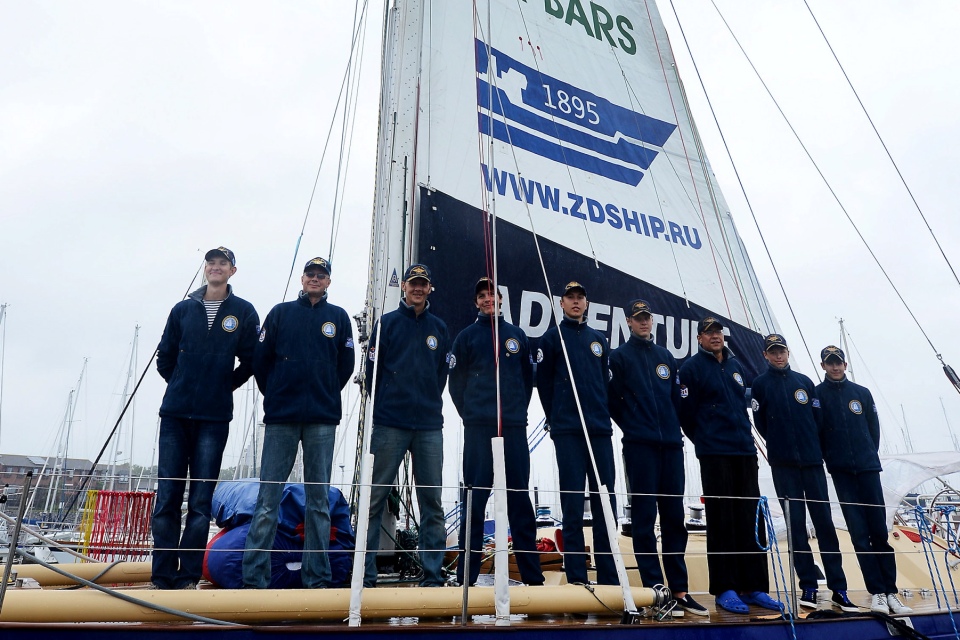 Document information
Published: 28 August 2013