News story
Advanced Learner Loans – subcontracting
The SFA will cease to allow subcontracting within the Advanced Learner Loans programme from the start of the 2017 to 2018 funding year.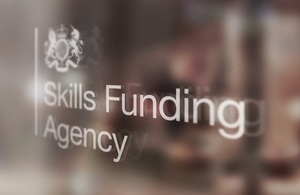 This decision has been taken following a review of subcontracted loans delivery and aims to protect the interests of learners who choose to fund their provision with a loan, and public funds.
This means:
the delivery of all loans-funded subcontracted learning aims must be completed by 31 July 2017
providers must not enter any new subcontracting agreements for the delivery of loans funded provision in 2016 to 2017, over and above those which they are already be engaged with in 2015 to 2016
in 2016 to 2017 any provider which holds a loans facility directly with the SFA cannot also act as a subcontractor to another prime contractor for the delivery of loans funded provision
This will be reflected in Version 2 of the Advanced Learner Loans Funding Rules 2016 to 2017 due to be published in Spring.
During week commencing 22nd February 2016, the SFA will be contacting existing loans subcontractors whom it considers may meet its criteria to access a loans facility directly. These organisations will be invited to apply for a direct loans facility for the 2016 to 2017 funding year (subject where applicable to them entering the Register and/or passing the capacity and capability questions).
Published 22 February 2016