News story
Adult hearing loss services: Monitor launches review into choices available for patients
Monitor is examining how having a choice of NHS hearing loss services impacts patients.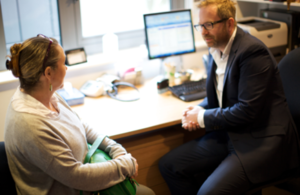 Around 500,000 patients over the age of 55 who use these services every year may be able to choose between alternative providers of hearing tests, hearing aids and aftercare.
This is because their local commissioners have taken out contracts with multiple providers, including some independent sector organisations as well as NHS bodies. These arrangements cover half of England and cost the NHS about £200 million a year.
As a result of concerns about some adult hearing services, Monitor is now working with Action on Hearing Loss and other relevant charities to understand whether the interests of patients are well served.
Roger Wicks, Director of Policy and Campaigns at charity Action on Hearing Loss, said:
We all know someone with hearing loss – if not ourselves, perhaps a parent or a neighbour. Since any qualified provider was rolled out, there have been concerns about the quality and choice of hearing loss services on offer, hence our campaigning for it to be properly monitored and evaluated.

We'd strongly encourage individuals, general practitioners (GPs), commissioners and providers to share their experiences so improvements can be made to offer people the services they expect, deserve and need.
The patient experience
Through an online survey Monitor will be asking patients about their experience of using NHS hearing loss services, and in particular whether they were able to exercise a choice or would like more choice.
Monitor is also seeking the views of GPs, providers and commissioners about the operation of arrangements which allow any qualified provider to supply these services. Monitor will share their findings with commissioners to help them make good decisions for patients when buying services in future.
Catherine Davies, Executive Director of Co-operation and Competition at Monitor said:
Hundreds of thousands of adults across England rely on NHS hearing loss services. We want to know what they think of the services they receive.

Many people are able to choose where they get hearing tests from, and also hearing aids if they need them. Our survey will enable us to help local commissioners learn more about what their patients want, and how to deliver it.
Published 8 July 2014