Additional responsibilities for Medicines Discovery Catapult
Catapult to be centre for medicines; diagnostics; biomarkers; trial support.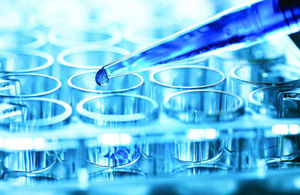 The board of directors of the Medicines Discovery Catapult (MDC) and the Precision Medicine Catapult (PMC) have proposed the transfer of some aspects of the scientific mission of PMC to the MDC.
MDC will now focus on: medicines; diagnostics; biomarkers; early-stage clinical trial support. They believe the move reflects the change in precision medicine becoming mainstream and integrated within modern drug discovery, and will drive efficiencies and serve as a community one-stop shop for all drug-based approaches. The PMC will close as an entity in its own right.
This proposal is endorsed by Innovate UK under its commitment to developing targeted and efficient innovation support through its network of Catapults throughout the UK.
To deliver a more distributed approach to precision medicine and with reduced need for a centralised resource, Innovate UK will instead use its funding to maintain its support for the precision medicine sector, providing funding for competitive grants open to applications from businesses and precision medicine regional centres of excellence from all over the UK.
This will provide many expert groups with the capability to set their own strategies beyond the previous constraints of the PMC.
Notes to editors
Contact PJ Taylor, media and stakeholder communications partner, for more information: 07950 225 001 or email pj.taylor@innovateuk.gov.uk.
Published 26 June 2017