News story
Action to tackle drug cutting agents
A consultation on strengthening powers to seize drug cutting agents has been launched by the Home Office.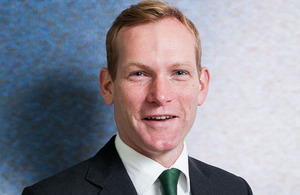 A consultation was launched today on whether powers to seize substances used by criminals to mix with illegal drugs and maximise their profits should be strengthened.
In 2012, more than 7 tonnes of benzocaine, lidocaine and phenacetin were seized by law enforcement agencies after being imported into the UK under suspicious circumstances.
Forensic analysis shows most cocaine and crack available at street level contains one or more of these substances, which are known as cutting agents.
Commitment
The Government made a commitment in the 2010 Drug Strategy to tackle the trade - working with other countries, legitimate importers and international partners.
The Home Office consultation will gather views on strengthening powers allowing law enforcement agencies to enter and search premises and seize drug cutting agents.
Jeremy Browne, Crime Prevention Minister, said:
Drugs ruin lives and cause misery to families and communities.

The Government is determined to reduce cocaine use in this country and with purity falling we know that drug dealers increasingly rely on cutting agents to maximise their profits.

The Home Office is working with the Serious Organised Crime Agency and other agencies to look at what more we can do to tackle the trading of cutting agents without penalising legitimate suppliers.

When SOCA becomes part of the National Crime Agency later this year, this will further enhance our ability to combat this type of organised crime, in collaboration with international partners, and to disrupt traffickers before these substances ever reach the UK.
Enforcement
Enforcement action against cutting agents is led by SOCA's Project Kitley. This has resulted in the seizure of more than 55 tonnes of substances in the last seven years, warnings being given to importers and a number of prosecutions against criminals for trafficking to the UK.
Nigel Kirby, Deputy Director for SOCA said:
The trade in cutting agents generates huge profits for dealers and increases the availability of Class A drugs at street level.

Anyone convicted of supplying cutting agents for the drugs trade can expect to be treated in the same manner as a supplier of Class A drugs and is likely to receive a similarly severe sentence.

The Government's new proposal would provide further powers to effectively tackle the illegitimate possession of cuttings agents.
Published 28 May 2013