Access to Republic of Ireland Digital TV channels confirmed for Northern Ireland
TV viewers in Northern Ireland will be able to watch TG4 and RTÉ One and Two on Freeview following digital TV switchover.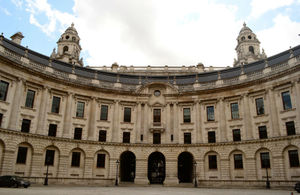 RTÉ, the Republic of Ireland's national broadcaster, and Irish language broadcaster TG4 have joined forces to form a not-for-profit venture which will be responsible for the installation of the new infrastructure. Freeview delivery of these channels will be supplemented by overspill coverage from Saorview, the equivalent of Freeview in the Republic of Ireland.
Communications Minister Ed Vaizey said: "I'm delighted that the digital future for TG4, RTÉ One and RTÉ Two in Northern Ireland is now strengthened and secure. Today's announcement is good news for viewers and continues our delivery on commitments set out in the Good Friday agreement."
Speaking in Dublin, Minister for Communications, Energy & Natural Resources, Pat Rabbitte, said: "This announcement means that from Analogue Switch-off on 24 October, over 90% of viewers in Northern Ireland will be able to receive TG4 and the two primary RTÉ channels in digital on the Freeview service or by way of the overspill from the Saorview service.  It is a hugely positive result in terms of practical cooperation resulting from the Good Friday Agreement."
To ensure the new Freeview service covers as much of the population as possible, the new service will use the modern MPEG4 and DVB-T2 standards which can be received on Freeview HD equipment. Many of the TV sets, set top boxes and digital recorders currently on sale in the UK already meet these requirements, and more information will be made available to the public by Digital UK and broadcasters well in advance of the launch of the service.
Digital switchover completes in Northern Ireland on 24th October 2012. It is intended that the new multiplex will be launched at the same time.  Switchover co-ordination body Digital UK and the Digital Switchover Help Scheme will lead on public communications on the availability of these new services. Both the UK and Irish Governments are committed to providing all possible support to meet the challenging timetable.
Notes to Editors
Further information on the UK digital switchover.
Press Enquiries: 020 7211 2210
Out of hours telephone pager no: 07699 751153
Public Enquiries: 020 7211 6000
Published 29 May 2012