Abandonment of cashback websites merger
The CMA has cancelled its merger investigation into TopCashback's anticipated acquisition of Quidco. This follows the companies' decision to abandon the transaction.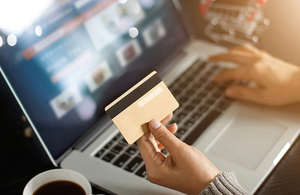 TopCashback and Quidco are the two largest cashback websites in the UK and each other's main competitor. These websites allow shoppers to receive money back on certain types of online shopping and enable retailers to advertise and promote cashback discounts.
Following a initial Phase I investigation, the CMA found in January 2019 that the merger gave rise to serious competition concerns because the companies would face only limited competition from other suppliers of cashback websites and similar services, such as voucher websites and comparison sites. The CMA was concerned that the merged company would be able to decrease the amount of cashback paid to shoppers and increase advertising prices for businesses.
TopCashback and Quidco chose not to offer undertakings to address the CMA's concerns at that stage and the merger was referred for an in-depth Phase 2 investigation.
The companies have now decided not to continue with the deal.
Published 21 March 2019