News story
A summary of the NHS Trust Development Authority (NTDA) consultation
A response to the consultation on the proposed establishment of two Special Health Authorities (SpHAs) has been received.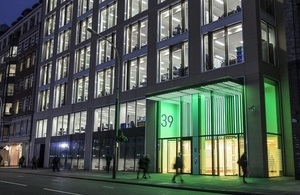 It was on behalf of the East and Midlands Strategic Health Authority. The establishment of SpHAs was also discussed at the Department of Health Partnership Forum, which includes trades unions and representative bodies, where the issue of recruitment to a limited life organisation was raised.
Comments included the desire to have alignment of staff recruitment and resources with that of the NHS Commissioning Board (NHSCB). This would give staff the scope and clarity on future roles. Concerns have been highlighted that as the NHSCB has already published it's structure, SHAs are finding it hard to recruit staff into their transitional roles.
See the Proposed establishment of the NHS Trust Development Authority and Health Education England consultation and the response for full information.
Published 9 March 2012