A better deal for consumers in the digital age
Mandatory age verification to view online pornography, a crackdown on ticket bots, and new subtitling requirements for video on demand services are are among the measures being taken forward today as work begins on implementing the new Digital Economy Act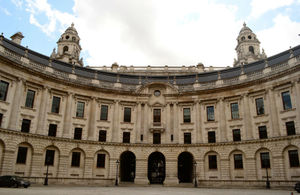 Digital Minister Matt Hancock has today signed the commencement order for the Digital Economy Act 2017 which achieved Royal Assent in April. The Act places the consumer at its heart and will be a vital piece of legislation in making sure the rights and interests of the individual are protected and strengthened in an increasingly digital society.
Following the signing of the commencement order today, work will now begin on the following areas:
introducing a new age verification process for accessing online pornography, expected to be in place by April 2018, a milestone in the Government's work to make the UK the safest place in the world for children to be online
requiring catch-up TV and video on demand services to provide subtitling and audio description on their programmes - this will bring regulations for catch-up TV into line with traditional viewing. It is simply not right that people with hearing or sight disabilities have to put up with a second-class service for watching TV and films on demand
cracking down on ticket touts by making it a criminal offence for those that misuse bot technology to sweep up tickets and sell them at inflated prices in the secondary market
measures to improve digital connectivity for consumers right across the UK, cutting the costs for new infrastructure and simplifying planning rules which will see greater coverage in some of the hardest to reach places in the UK
Digital Minister Matt Hancock explains new age verification laws designed to protect children online
Minister of State for Digital, Matt Hancock said:
"The Digital Economy Act is about building a strong, safe and connected economy. It will secure better support for consumers, better protection for children on the Internet, and underpin a radical transformation of government services."
A number of important provisions in the Act have already come into force. These include powers to:
implement a new broadband Universal Service Obligation (USO) to give people the right to request an affordable broadband connection, at a minimum speed, from a designated provider, up to a reasonable cost threshold
give consumers and businesses better information about communication services, easier switching and automatic compensation if things go wrong
better protect citizens from nuisance calls
UK Music chief executive Michael Dugher said:
UK Music is pleased that the Government is responding to calls for action from the music industry. The use of 'bots' to bulk-buy tickets amounts to industrial-scale touting and deprives fans of the chance to see their favourite acts. Huge profits are made by unscrupulous people who are deliberately ripping off fans and putting tickets out of their reach. Banning bots is a step towards ensuring the ticketing market for live events works more fairly for gig-goers.
Paul Breckell, Action on Hearing Loss Chief Executive says:
How, where and when we can watch TV has moved on at an incredible pace, but people with hearing loss have been left behind when trying to enjoy catch-up TV and on-demand services as many of these programmes and films are inaccessible due to a lack of subtitles.

We welcome the leadership shown by government on this issue in the Digital Economy Act, which promises to ensure that people with a hearing loss have the freedom to choose what they view and when - being able to watch it together with friends and family and enjoy TV like their hearing peers. We look forward to working with both the Government and the regulator, Ofcom, to ensure that this legislation drives up standards for the 11million people in the UK with hearing loss. In an increasingly digital world, subtitles are essential to social inclusion so that people with hearing loss don't miss out on conversations with family and colleagues about the latest must-see TV series that everyone's talking about.'
Will Gardner, Chief Executive of internet safety charity Childnet said:
Protecting children from exposure, including accidental exposure, to adult content is incredibly important, given the effect it can have on young people.

Steps like this to help restrict access, alongside the provision of free parental controls and education, are key. It is essential to help parents and carers, as well as young people, be more aware of this risk and what they can do to prevent exposure and also to make sense of exposure if it happens.
MEDIA ENQUIRIES: Please call 020 7211 6145
Published 17 July 2017