£8m fund to be opened to museums and galleries
Culture Minister Ed Vaizey announces DCMS/Wolfson Improvement Fund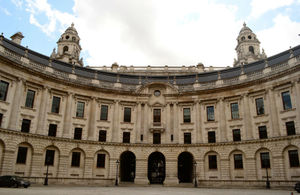 An £8 million fund will be available for museums and galleries to improve existing displays, increase access and enhance public spaces.
The DCMS/Wolfson Fund, financed equally by Government and the Wolfson Foundation, has already awarded millions of pounds to projects across England, from institutions such as the National Gallery to regional museums such as the Natural History Museum at Tring.
With the funding announced today, two bidding rounds will be held in the next four years, each awarding £4 million. Bids will be invited for the first round of funding in April 2011.
Mr Vaizey said "The DCMS/Wolfson Fund is an excellent example of what can be achieved when public funds are matched with private philanthropy and I am extremely pleased that we have been able to secure its future. 
"The DCMS/Wolfson Fund has had a huge impact on the museums sector and is a much-valued source of funding.  It is often the major, one-off philanthropic donations that make the headlines, but the myriad of grants and improvements that the fund supports are just as vital to museums and galleries and the Wolfson Foundation is equally deserving of our gratitude."
Paul Ramsbottom, Chief Executive of the Wolfson Foundation, said: "We are pleased to be working alongside government to fund the refurbishment of the country's museum and galleries. The funding has already supported a fabulous array of projects ranging from Egyptian mummies to scent bottles. We hope that the renewal of this programme will further improve the experience of visitors."
Further information
Published 18 February 2011