£800 million for medical research
£800 million will be spent to boost medical research, advancing diagnosis, prevention and treatment, and benefitting patients with diseases such as cancer, diabetes and heart disease.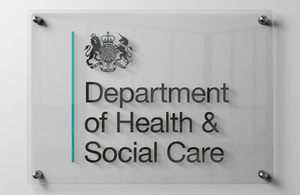 The research will be carried out through NHS and university partnerships, managed by the National Institute for Health Research, including collaboration with industry and charities.
The 31 awards include funding for 4 new Biomedical Research Units which specialise in dementia research.
It is the UK's largest ever investment in early stage health research.
Prime Minister David Cameron, said:
This unprecedented investment into the development of innovative medicines and treatments will have a huge impact on the care and services patients receive and help develop the modern, world-class health service patients' deserve.

A strong competitive science and research base is a crucial part of securing sustainable economic growth and creating jobs of the future, and we have some of the best scientists and facilities in the world. This investment will help ensure we continue to be at the cutting edge.
Health Secretary Andrew Lansley said:
We want to ensure we can give NHS patients the very best possible treatments and health outcomes. To do this we need to give British scientists the means and tools to develop ground breaking world class health research.

That's why, as part of our £4 billion investment in Research and Development, we have committed £800 million for translational research - developing exciting new science into tangible, effective treatments that can be used across the NHS. This will help deliver real improvements in patients' chances of surviving and living a more independent, healthier and better quality of life.

Dementia research also features strongly in the programme of funding announced today. Dementia is one of the most important issues that we face as our population ages. We know it can have a devastating effect on peoples' lives so it is essential that we develop new treatments to help NHS patients and their families.

This record investment, part of our essential modernisation plans, will secure the NHS as a world leader in translational research, as well as helping to ensure we give patients the very best treatment possible.
Chief Medical Officer, Professor Dame Sally Davies said:
The National Institute for Health Research centres and units announced today have been selected because of the world class quality of their translational research. By focussing on translational research across a wide range of diseases, the centres and units will help pull new scientific discoveries into benefits for NHS patients. I believe they will make a significant impact on the health of the population.
Sir John Bell, president of the Academy of Medical Sciences, said:
The NHS in England has become one of the best environments in the world for undertaking cutting edge translational research. This is creating real opportunities for improving the health of patients, as well as positioning the UK as a preferred site for clinical development by the pharmaceutical and biotech industries. Much of this capability is the result of careful and strategic investment in research infrastructure by the NIHR. The Biomedical Research Centres and Units are an excellent example of this investment and have transformed the relationship between hospitals and the research community.
More information:
Published 18 August 2011