News story
£600 million Royal Navy contract secures more than 500 jobs
The contract to maintain the eyes and ears of the Navy's ships and submarines will sustain 530 defence jobs across the UK.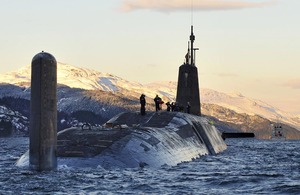 The £600 million Sensor Support Optimisation Project will provide a decade of maintenance and repair for 17 different systems across the Royal Navy fleet, including the Astute, Trafalgar and Vanguard Classes of submarines as well as the Type 45 warships, Type 23 frigates and the Hunt and Sandown Classes of minehunting vessels.
The contract will secure 230 Thales jobs at sites in Glasgow, Manchester, Somerset and Crawley in West Sussex. A further 300 jobs will be secured through the UK supply chain.
Under this new contractual arrangement, MOD will make an estimated saving of around £140 million over the 10-year period.
Philip Dunne, Minister for Defence Equipment, Support and Technology, signed the contract during a visit to Thales headquarters in Crawley today, 28 May. He said:
This contract is good news for the Ministry of Defence and UK industry. Not only will it secure over 500 jobs across the UK, whilst delivering savings of £140 million to the taxpayer, but it will also provide essential support for the combat equipment that helps give the Royal Navy's fleet of ships and submarines a vital technological edge wherever they are based in the world.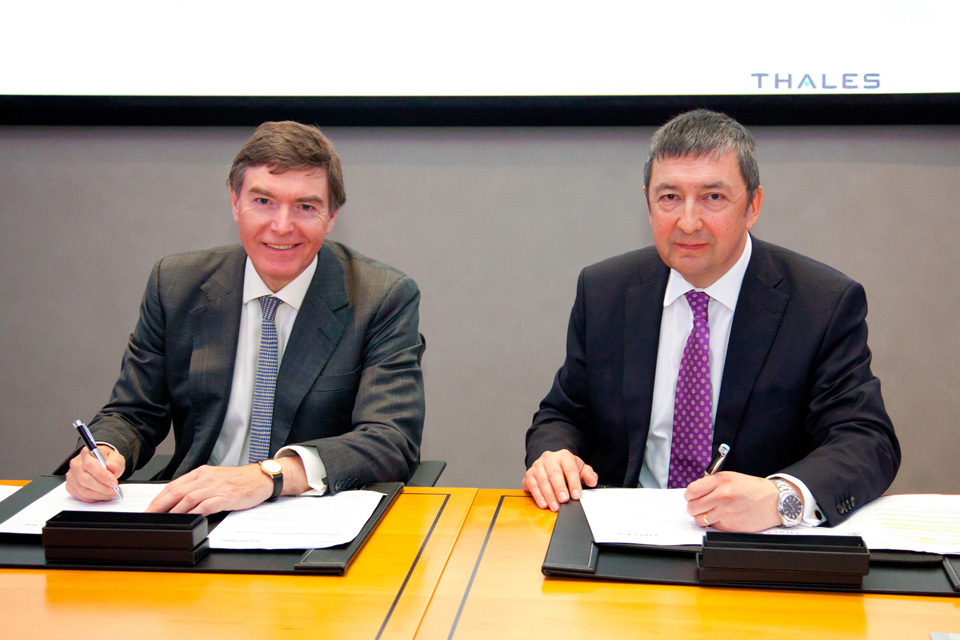 Vice Admiral Sir Andrew Mathews, Chief of Materiel Fleet for MOD's Defence Equipment and Support organisation, said:
Securing support for this combat equipment, the electronic eyes and ears of our fleet of submarines and surface warships, is key to ensuring that the Royal Navy will continue to be able to protect the UK's interests wherever they may be.
Published 28 May 2013