5m rural homes to get superfast broadband
Creative Industries Minister Ed Vaizey has welcomed a Fujitsu project to improve internet access in remote areas of the country.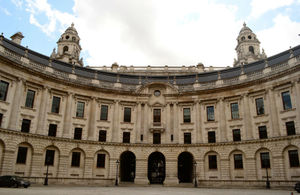 Four of the country's biggest communications companies have announced plans to work together to bring next generation internet services to homes in rural Britain.
Fujitsu plans to build the new superfast, fibre optic broadband network, which will be underpinned by Cisco technology.
Virgin Media and TalkTalk are set to provide internet packages through the network to customers in remote parts of the UK. Other broadband providers will also be given the opportunity for wholesale purchase to enable them to offer services on the network.
Mr Vaizey said the move would help to improve the economic and social prospects of homes and businesses in the affected areas.
"The whole of the UK should be able to share in the benefits of broadband and we are determined to make that happen by the end of the Parliament," the Minister added. "That is why the Government is investing over £500 million in taking superfast broadband to everyone.
 
"I am delighted that Fujitsu along with Virgin Media, TalkTalk and Cisco share the Government's vision. The collaboration between these companies was exactly the sort of ambition and innovation the Government wanted to stimulate by removing barriers to broadband rollout. Fujitsu and their industry partners are pledging a substantial investment in the UK and it represents a deep commitment to the future success of this country."
Under the proposals, Fujitsu will run fibre optic cabling directly to the home rather than to the local street cabinet in the vast majority of areas, allowing speeds of one gigabit (1 Gbps) and the potential to increase to speeds of 10 Gbps and beyond.
Duncan Tait, CEO of Fujitsu said: "There is a unique opportunity for the UK to re-establish itself as a world leader by having the world's most advanced fibre network. If done correctly, this can be a key vehicle to accelerate recovery in the UK and bring genuine choice to generations of communities starved of participating fully in the UK economy. We believe our approach, in collaboration with these major industry leaders, will provide a future-proofed network for at least the next 20 to 30 years."
Further information
Published 13 April 2011