£56m endowment grants awarded to arts and heritage organisations
Thirty four organisations across England set to get a £162 million funding boost.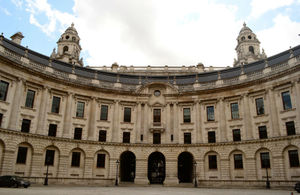 In the first round of funding from the Catalyst: Endowment programme, 34 organisations are set to receive a share of £56 million to support their endowments.
"Boosting private giving for culture is key to putting arts and heritage organisations on the path to long-term financial stability," said Culture Secretary Jeremy Hunt.
"It is very gratifying to see that so many have already been successful in attracting match-funding and I am grateful to all those companies and individuals who so generously support our arts and heritage bodies."
Match-funding
Designed to bring new money into the cultural sector, the programme which is jointly funded by DCMS, Arts Council England and the Heritage Lottery Fund offers match-funding to help arts and heritage organisations become more sustainable and resilient by building new endowment funds or developing existing ones, in order to increase their annual income.
The organisations will use the grants of between £500,000 and £5 million to attract money from private philanthropic sources. 
Successful projects are expected to attract an additional £106 million from donors with many already securing pledges, or continuing discussions with prospective sponsors. As a result the scheme is expected to lever £162 million extra in funding for these organisations.
Find out if an organisation near you has benefitted in our Google map.
Further information:
Published 21 June 2012