This weekend marks a major milestone for Paralympic athletes and fans in the countdown to London 2012.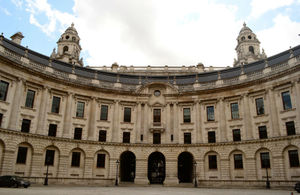 On Sunday it will be just 500 days until the Paralympics begins on 29 August next year.
More than 4,000 competitors will face each other in twenty sports including swimming, wheelchair rugby and boccia over the course of 11 days.
In the run up to the Games, a range of events will be held to celebrate and showcase Paralympic sports. The London Organising Committee of the Olympic and Paralympic Games (LOCOG) will host International Paralympic Day in London on 8 September and the BT Paralympic World Cup takes place in Manchester from 23 to 28 May 2011.
ParalympicsGB and Paralympic sponsor Deloitte have also revealed that they are extending the accessibility of Deloitte Parasport, the website which enables people to search for the sport that's best for their disability and local clubs where that sport can be played.
Sports Minister Hugh Robertson urged everyone to get involved. "2012 will be a real homecoming for the Paralympics, because, of course, the first organised games for disabled athletes took place in 1948 in London," the Minister said. "I really hope everyone will join in the excitement of this fantastic sporting event, and get involved in many of the Paralympic Games related activities that will take place up and down the country over the next year."
LOCOG Chair Seb Coe said: "We've got a fantastic line-up of events over the next few months, which will really give the public a chance to get involved with the Paralympic Games - whether it's attending the BT Paralympic World Cup, meeting some athletes or taking part in International Paralympic Day. The London 2012 Paralympic Games will be one of the most memorable sporting events people will have the chance to witness here in the UK with elite athletes competing at the highest level possible."
Ticket prices for the Paralympic Games will be announced on 10 May and applications for tickets will open on 9 September.
Further information
Published 21 May 2012