£430 million cash bonus for communities who have built homes
Housing Minister Grant Shapps today announced the latest instalment of powerful cash bonuses for communities who have built new homes. The …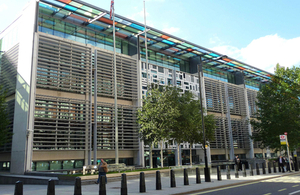 Housing Minister Grant Shapps today announced the latest instalment of powerful cash bonuses for communities who have built new homes.
The Minister announced that the second year of cash payments through the New Homes Bonus would total over £430 million, more than double the first year's payment.
Funding will be shared by 353 councils for helping to deliver nearly 159,000 homes last year - either new homes or empty properties brought back into use - and from a second round of payments for homes built the year before.
Through the New Homes Bonus extra funding is provided to local areas that have built more homes and brought empty homes back into use. Council tax raised from new homes is matched by the Government for the first six years, and affordable homes attract a higher payment.
This year's larger payment includes £210 million for new and empty homes delivered in 2010 -11, a second instalment of almost £200 million for homes built in 2009 -10, and the first premium for affordable homes totalling £20 million.
Housing Minister Grant Shapps said:
For years communities fought against development because they saw no evidence of how it improved their lives. Their experience of housebuilding under the old system of top-down targets amounted to the wrong homes being built where they weren't wanted, and their concerns about extra pressure on local services ignored.

But there is a culture shift taking place across the country - communities that are going for growth are reaping rewards for their local area, and councillors can now lead a mature debate about the benefits of development.

The bonus payments for new homes last for six years - so this year's bonus is more than double the payment from year one, and it's why communities that continue to welcome new homes can expect to see bigger cash bonuses and improved local services in the future.
Councils will work with their communities to decide how the extra funding is spent. Examples of where the New Homes Bonus is already making a difference include:
Wychavon, Worcestershire - the district council has consulted with local communities to ensure the bonus is spent where new homes are built. This means 40 per cent of the funding will be given to smaller parish councils, which they can use for village hall improvements, bus subsidies and to improve play areas and allotments. Funding will also be used to help local businesses and voluntary groups, and assist council services, including through supporting council tax.
Plymouth - the city council intends to ring-fence the bonus for use as part of Plymouth Growth Fund. This fund aims to regenerate the city centre and waterfront, increase the city's population by 50,000, create 42,000 new jobs, and deliver 30,000 new homes.
Woking - the borough council is asking local people about the amenities they would like to see the bonus spent on - these include improving community halls and recreational facilities for local people.
Under the scheme each new Band D home earns the council payments of nearly £9,000, and a new affordable home earns £2100 more than for a similar market home.
For example, last year Wandsworth Borough Council increased the number of new homes by 1,000 units, with about 200 affordable units, earning the council £10 million over six years to spend as they see fit - a significant funding at a time when public finances are tight.
These cash incentives are part of the Government's wider programme to give more powers to local people, so they can drive economic growth and create jobs.
The New Homes Bonus underpins many of the measures in the Government's radical new Housing Strategy, which will tackle issues across the housing market, from boosting supply and making it easier to secure mortgages on new homes, to ensuring homes that have been left empty for years are lived in once again.
Notes to editors
1. The New Homes Bonus provides incentives for local authorities to deliver sustainable development. Details of provisional funding allocations for 2011-12 being announced today can be found using the New Homes Bonus Calculator, which can be found under 'Related downloads' at: www.communities.gov.uk/housing/housingsupply/newhomesbonus/.
2. Councils are already consulting with their local communities to decide how to spend the New Homes Bonus. For example, in Worcestershire Wychavon District Council has worked with local people to develop a protocol for spending the bonus, which ensures that the benefits of growth are returned to the communities where new homes are being built.
This includes:
regeneration and area partnerships - £200,000 to support the council's three area partnerships that promote regeneration and local economic activity
grants to the voluntary sector - £100,000 to support Wychavon's voluntary sector and put organisations on a more sustainable footing
planned growth around the city of Worcester - 40 per cent for pooled funding to support town infrastructure and other community facilities
development in towns and villages - 40 per cent to reinvest in community facilities to support projects in the towns and parishes - for example, village hall improvements, flood protection, bus subsidies, play areas, allotments and green initiatives
supporting affordable housing and investment in new housing - funding for schemes supporting affordable homes and bringing empty properties back into use, and
supporting the council tax - supporting services for local communities, reducing the pressure on council tax and reserves.
Twitter
Keep up to date with the Department by following us on Twitter (external link).
Media enquiries
Visit our newsroom contacts page for media enquiry contact details.
Published 1 December 2011